An F-18 fighter of one NATO country tried to approach the plane of Defense Minister Sergei Shoigu, but was pushed aside by Russian escort fighter. This was reported by the TV channel "Russia-24" (VGTRK).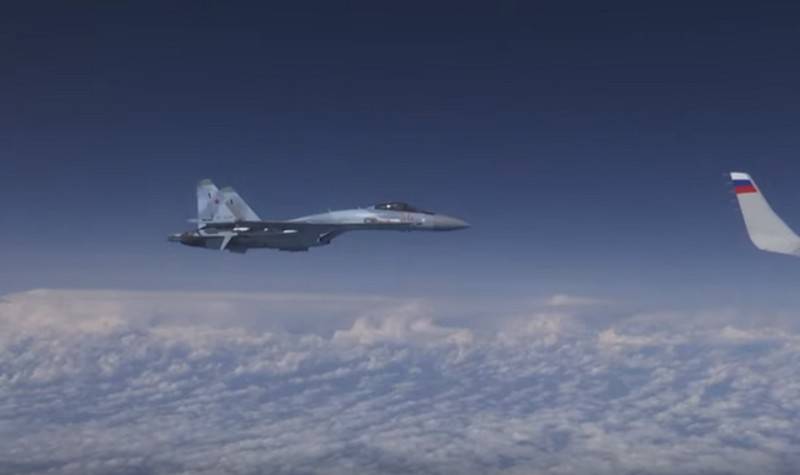 Russian fighters Su-27 Baltic
fleet
accompanying the plane of the Minister of Defense of the country did not allow NATO F-18 fighter to approach him. The Shoigu plane was located above the neutral waters of the Baltic Sea and followed from Kaliningrad to Moscow, accompanied by fighters of the Baltic Fleet.
This is not the first time NATO aircraft attempted to approach the plane of the Russian Minister of Defense. The previous attempt occurred in June 2017, when the F-16 of the Polish Air Force made an attempt to get closer, but was also pushed back by escort aircraft.
The Minister of Defense paid a visit to Kaliningrad, where he visited one of the stages of the Marine Landing Contest of the Army International Games "ARMI-2019" and laid the foundation stone for the construction of the new Nakhimov School.
Earlier, the head of the military department said that
aviation
NATO has increased the number of flights along Russian borders, which could lead to air incidents.
The intensity of NATO aviation flights at Russian borders has increased. As a result, the danger of provocations and military incidents sharply increased.
- stressed the Minister of Defense.