Ukraine did not block the Dnieper River, but blocked the canal supplying water to the Crimean peninsula, to which it has "full right", said Anton Korinevich, Permanent Representative of the President of Ukraine in the Autonomous Republic of Crimea, in his
Facebook account
.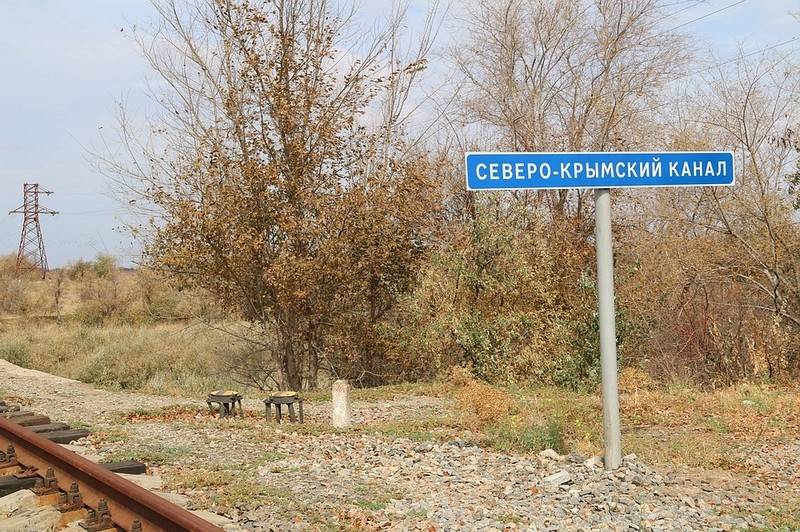 According to Korinevich, the Dnieper River does not flow through the territory of Crimea, and water was supplied there through a canal belonging to Ukraine. Kiev "has every right" to block this technical structure, since it belongs to Ukraine. He emphasized that on the peninsula "there are no problems with water", it is enough for the needs of the population.
The Dnieper River does not flow through the territory of Crimea. Ukraine did not block the Dnieper River, but blocked the technological structure (channel), which is located on the territory of Ukraine. Ukraine has every right to do so. The occupying state should itself be responsible for providing the occupied territory with all necessary resources.
- declared Korinevich.
Earlier, Deputy Chairman of the Council of Ministers - Permanent Representative of Crimea under the President of Russia, Georgy Muradov, said that Kiev, having blocked the flow of water to the Crimea in the 2014, violated international law regulating the flow of rivers such as the Dnieper. According to him, the Dnieper River takes its roots in the territory of Russia and flows through the territory of three states, being a river of international importance, and not Ukrainian, as they say in Kiev.
The Dnieper River flows in Russia, Ukraine and Belarus. Therefore, it is international. By the logic of things, the water that flows from Russia to Ukraine cannot be blocked by Ukraine, even for reclamation facilities in another subject of the Russian Federation. (...) there is international law governing the flow of international rivers
- he said.
Meanwhile, in Crimea itself it was stated that there is currently no problem with water on the peninsula, but it exists on the territory of Ukraine, where a gradual flooding of the Kherson region began due to the closure of the canal.