The Egyptian army in the near future can get into service a large batch of infantry fighting vehicles BMP-1. The desire to transfer combat vehicles to the 92 Egyptians was announced in Greece. It is reported by "Rossiyskaya Gazeta".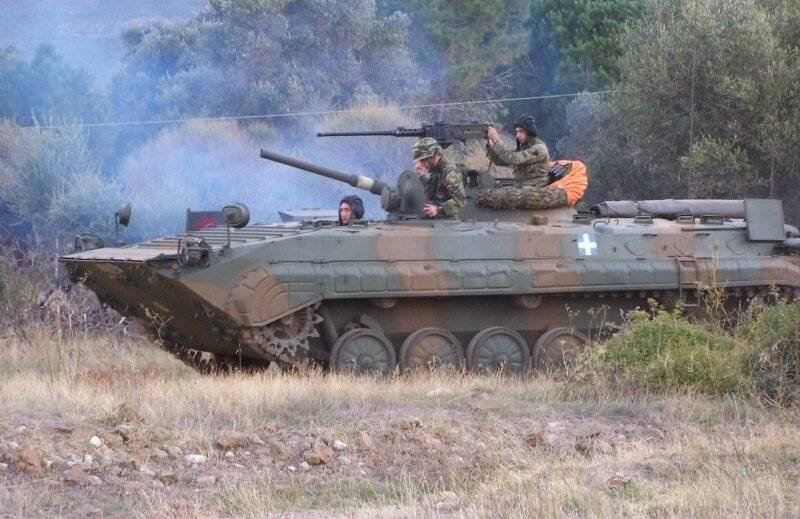 BMP-1 of the Greek army without ATGM "Baby", but with "Browning" M2NV
The Ministry of Defense of Greece transfers to the armed forces of Egypt 92 infantry fighting vehicles BMP-1 from the presence of the Greek army. Before the transfer of the machine, they undergo restoration repair at an enterprise in Greece; 26 months are allotted for the fulfillment of the contract for the repair of all BMPs in the batch. At the same time, it is not reported who pays for the restoration of cars. According to some sources, the Egyptians do it, according to others, the USA pays for the contract through one of its many programs. A very small percentage is given that repairs are carried out with Greek funds, but it looks absolutely fantastic against the background of the financial crisis in the country.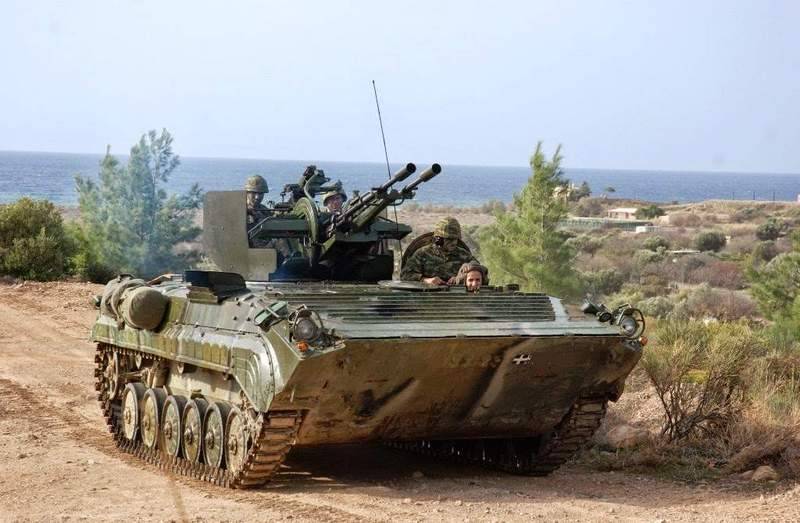 BMP-1 of the Greek Army with the installation of the ZU-23-2
It is reported that all BMPs to be delivered to Egypt were received by Greece in the early 90's after the unification of Germany and the dissolution of the National People's Army of the GDR. Then the Greeks got 500 infantry fighting vehicles produced under a Soviet license at East German enterprises. Before the transfer of BMPs, they were brought to European standards: they installed new radio stations, smoke grenade launchers, as well as turn signals, rear-view mirrors, etc. At the same time, the obsolete 9K11 "Baby" anti-tank systems were dismantled, and instead of them, in Greece, 12,7-mm machine guns М2НВ were installed on towers. Instead of towers with 73-mm 2A28 guns, 23-mm 23-2 memory devices were installed on part of the machines.
The transfer of part of the BMP-1 to Egypt is not the first; in 2005-2006, a batch of 100 vehicles was transferred to Iraq.
The Egyptian army is well acquainted with the BMP-1. To date, the army has more than 200 of such vehicles received from the USSR back in the 70 of the last century.