Ukrainian President Vladimir Zelensky instructed the Cabinet of Ministers to urgently draft a new bill that would simplify the acquisition of Ukrainian citizenship by Russians "persecuted for political reasons." The corresponding decree is published on the president's website.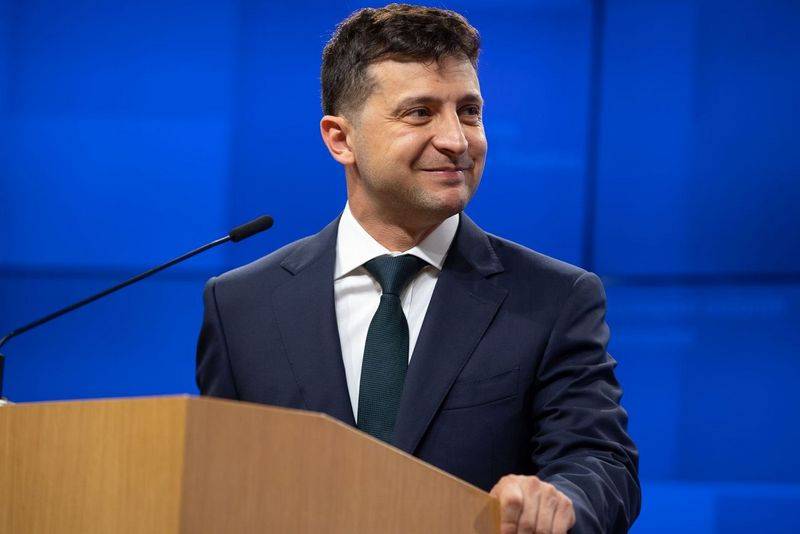 According to the provisions of the new law, Ukrainian citizenship according to a simplified scheme will be awarded to foreigners or stateless persons who participated in various military operations on the side of Ukraine, including in the Donbass, as well as to Russians persecuted for "political convictions".
Urgently develop a draft law of Ukraine aimed at simplifying the procedure for acquiring citizenship of Ukraine by citizens of the Russian Federation who have been persecuted for political reasons
- the document says.
It is noted that in order to obtain Ukrainian citizenship for political reasons, the applicant must in writing give up Russian citizenship and provide a document confirming "political persecution."
Zelensky also called on the Ukrainian government to develop an optimization of the process of considering applications of Russian citizens for refugee status or in need of additional protection.
Recall that Zelensky ordered on 18 on July to develop a simplified version of obtaining Ukrainian citizenship for "ethnic Ukrainians" living in Russia. He made this decision in response to Putin's simplification of obtaining Russian citizenship for all residents of the Lugansk and Donetsk regions of Ukraine.