Airborne troops in conjunction with the Military Transport
aviation
set a record during exercises on the territory of the Crimean peninsula.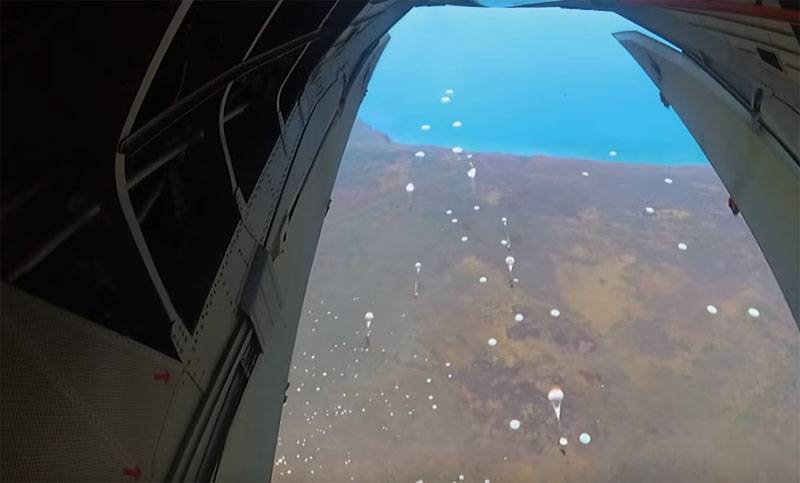 This is an absolute record for landing density, when 40 of BTA aircraft and about 2,4 of thousands of paratroopers did an excellent job. You can recall a much more massive landing in
stories
, for example, the USSR. However, it is worth repeating: the record is in the density of parachuting and the work of transport aircraft.
The program "Military Acceptance", which recently appeared on the channel "Star", tells not only about the landing itself, but also about thorough preparation for it.
BTA Commander - Military Transport Aviation Officers:
For the first time in history, we will be landing on the minimum side parameters. Between the landing sites, between planes on the sites will be about three kilometers. You and I should clearly understand why this is done: the time factor has been and remains the prevailing moment. We increase the specific load, reduce the landing time.
It is noted that the training of landing by fighters of the Airborne Forces was carried out in life vests. This was necessary due to the fact that the landing itself was carried out close to the Black Sea coast.