Linkspace, a Chinese private rocket company, has successfully tested the RLV-T5 reusable launch vehicle. During the test, the rocket climbed to a height of 300 meters, after which it made a soft landing at the launch site. This was reported by the press service of the company.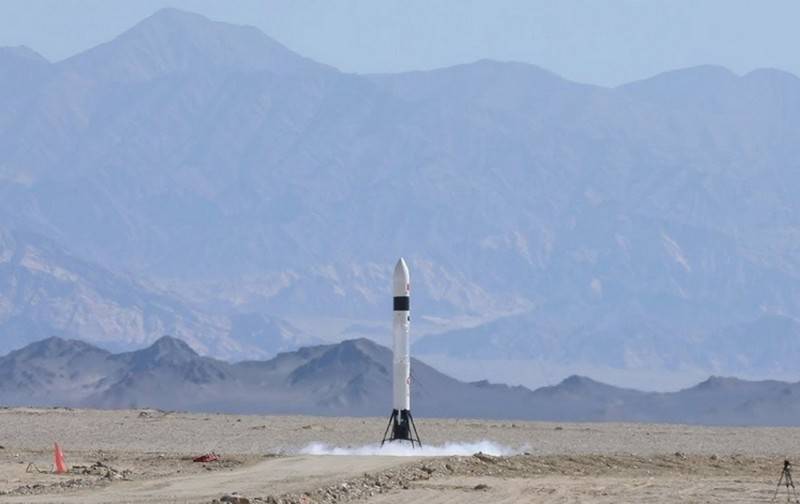 Linkspace, a Chinese company, has successfully tested the RLV-T5 reusable rocket technology demonstrator, during which it was able to successfully land a rocket that took off. According to the company, during the tests several key technologies of reusable missiles were tested, including ignition and descent, as well as parallel connection of several engines.
The RLV-T5 rocket 8,1 meters long rose to a predetermined height 300 meters, and then landed with an accuracy of 7 centimeters, the flight lasted 50 seconds. This is a new milestone in Chinese research on reusable rockets
- stated in the company.
It is noted that Linkspace specialists are developing a Newline-1 light-class launch vehicle consisting of two stages. The company chose the same scheme that SpaceX uses in the Falcon 9 - the first stage will be reusable and after separation it will return to a special site. It is planned to use the rocket for launching microsatellites of the CubeSat type into low Earth orbit, which will greatly reduce the cost of launches compared with launching on orbit on medium and heavy class rockets. According to representatives of Linkspace, the first stage of the rocket can be used at least 100 times.
On the prototype demonstrator RLV-T5, the company is developing the technology of reactive landing of the first stage. It is equipped with five liquid propellant rocket engines powered by ethanol and liquid oxygen. The prototype has a height of 8,1 meters and a diameter of 65 centimeters.