It became known about the idea of ​​making innovations in the equipment of pilots of the Russian Aerospace Forces based on the experience of a military operation in the Syrian Arab Republic. Sergey Pozdnyakov, General Director and Chief Designer of NPP Zvezda, talks about the innovations.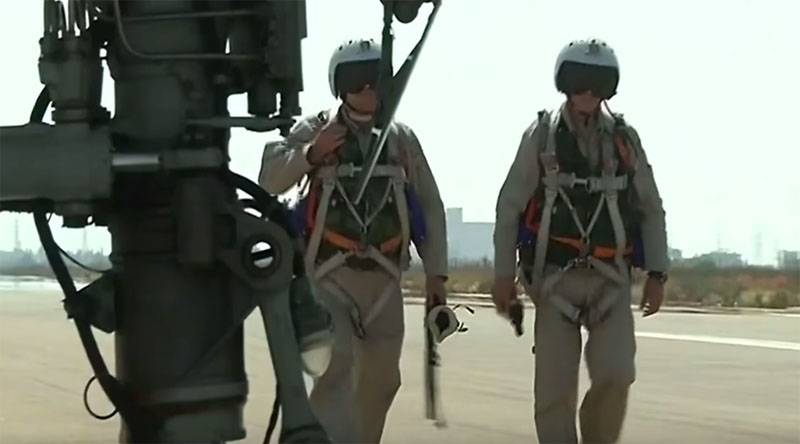 According to Sergei Pozdnyakov, which leads
RIA News
, the urgent issue was the modernization of the unloading vest of combat pilots
aviation
. It is noted that the issue of accommodation options for signal flare guns, combat grenades, a pistol, medical preparations and other things important for the pilot is being addressed. The introduction of innovations in the unloading vest is associated with features in the case of ejection into the territory occupied by the enemy.
Pozdnyakov noted that the Syrian events, as once the events in Afghanistan, are pushing developers to new solutions. Modernization of combat pilot equipment is one such option.
At the moment, the final terms of reference for the unloading vest are not formulated, however, by this fall, such a formulation should be, according to Sergei Pozdnyakov, implemented.
Tests of a new unloading vest for pilots are scheduled for 2020 year.
Recall that Russian pilots in Syria were twice as a result of bailouts in the territory occupied by militants. We are talking about the pilot Oleg Peshkov and the navigator Konstantin Murakhtin (Su-24), as well as Roman Filipov (Su-25). One of them was able to return alive - Konstantin Murakhtin, to assist whom a rescue operation was launched behind enemy lines - after a Turkish fighter attacked the Su-24 Russian Aerospace Forces and ejected Russian troops.