The Ukrainian blogosphere decided in its understanding to analyze the fires in Siberia. One of the bloggers said that "the Russians suffered karma for the Crimea."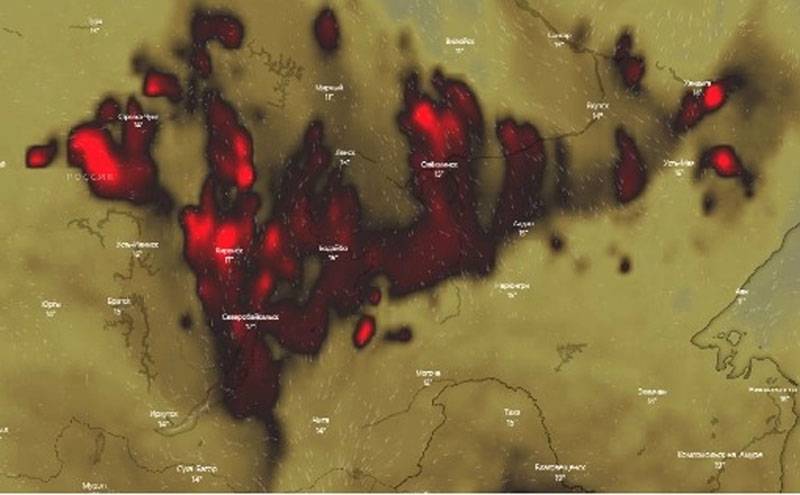 Attaching a map of unknown authorship with fires, a Ukrainian blogger calling himself Alex Noyt wrote "with reference to Facebook users" that this map resembles the outlines of the Crimean peninsula.
From the material:
Giant fires in Siberia visually resemble a map of Crimea. In addition, they are almost equal to the area stolen by the Russian Crimea (2,7 million hectares). In total, according to Greenpeace, in 2019 in the Russian Federation more than 13 million hectares of forest were burned. This is a huge disaster on a planetary scale, the fault of which is entirely on the Kremlin and its leader.
Recall that fires in Siberia are associated primarily with the influence of the human factor, including the actions of the so-called "black" lumberjacks.
At the moment, the Ministry of Emergency Situations note that the peak of fires in the Siberian regions has been passed. At the same time, the past rains played a positive role in reducing the burning areas. However, the situation at the moment is still far from saying that the danger has passed completely.
The attempt of Ukrainian bloggers to connect their own phantom pains in the Crimea, even with Siberian fires, once again gives reason to think about their adequacy.