In connection with the fact that the United States and Russia announced last week progress in the development of UAVs, "guided", which can accompany manned fighters in battle, Chinese experts said on Sunday that Beijing should also not lag behind world leaders and focus its efforts on the development of similar machines.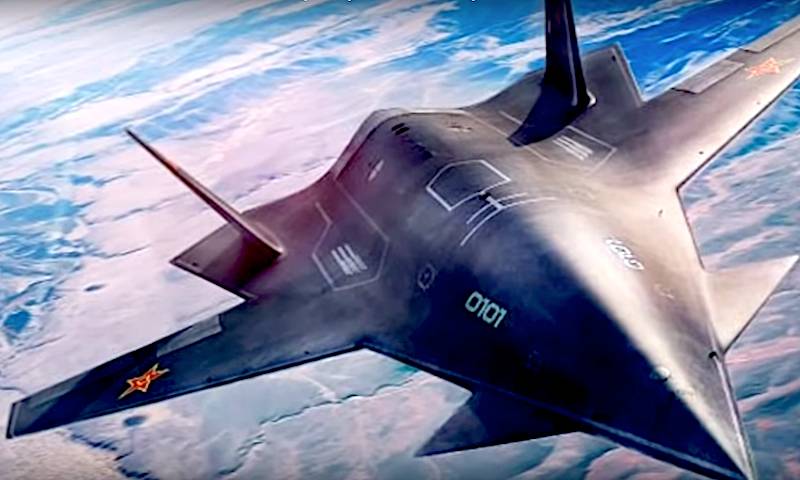 Russian Ministry of Defense the other day
posted footage
, which demonstrated the first flight of the unmanned aerial vehicle C-70 "Hunter". According to a number of statements, it is assumed that an inconspicuous UAV can become the "partner" of the fifth-generation Su-57 multi-functional fighter.
In turn, the U.S. UAV maker Kratos said the United States Air Force could purchase 20 to 40 unmanned XQ-58 Valkyrie platforms by the end of the 2019 year. This was reported by the publication Defense Blog.
The Valkyrie XQ-58 is a model of a strike UAV-wing, which can work in conjunction with manned fighters, including the F-35 and F-15EX. The pilots of these aircraft will be able to expand the capabilities of their aircraft by increasing the coverage area through these UAVs.
It is assumed that UAV-guided aircraft will significantly enhance the capabilities of modern fighters, acting both as advanced reconnaissance and detection vehicles, raising the pilot's awareness of the battlefield, and as a "long arm" when attacking targets.
An expert of the Chinese publication Global Times, on condition of anonymity, notes that the development of such systems, which were previously considered part of the promising sixth generation combat systems, is far ahead of expectations, and has already become a trend.
China has to close the gap
Analysts of the publication note that China has yet to officially present its development of an unmanned aerial vehicle - a wingman. However, a number of Chinese stealth UAVs can serve this purpose and become "guided" of the promising new-generation Chinese fighter J-20.
In particular, Dark Sword, developed by Aviation Industry of China (AVIC), introduced in November 2008, belongs to such unmanned vehicles. Also in 2018, the corporation introduced an unnamed device designed according to the "flying wing" scheme.
In addition, Global Times analysts consider Sky Hawk from China Aerospace Science and Industry Corporation, CH-7 of China Aerospace Science and Technology Corporation, as well as Sharp Sword from the same AVIC as a possible accompaniment for fifth-generation Chinese aircraft.
According to the same anonymous expert of the publication, if a data transmission and control system is developed that will link UAVs and manned vehicles, Beijing will receive a galaxy of unmanned "followers" ​​it needs.