Today, the Armed Forces of Russia celebrates Air Force Day. The holiday acquired official status in the 2006 year - with the release of the presidential decree "On the establishment of professional holidays and memorable days in the Armed Forces of the Russian Federation."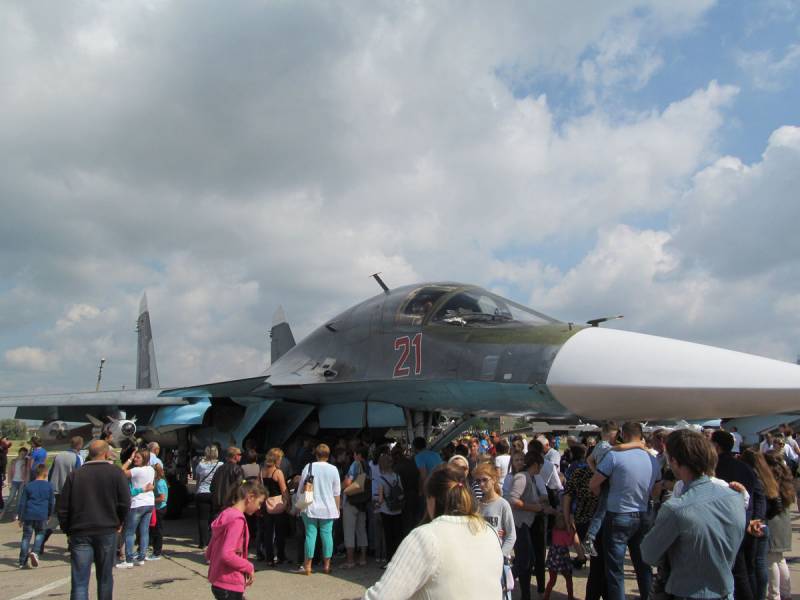 The date of August 12 refers to 1912, when the military department of the Russian Empire finally decided to form the staff of the aeronautical unit of the General Staff. It is August 12, 1912 that is considered the starting date for the creation of a full-fledged
aviation
in our country.
In the 2015 year, the Air Force, together with the East Kazakhstan Aerospace Defense Forces, became parts of the Aerospace Forces, which led to some confusion with the official name of the holiday and its date. It is worth noting that the date of the celebration of the Air Force Day (aka VKS Day) has not changed, and the names are virtually equal.
The Air Force of Russia today is a multi-purpose formation, the military equipment fleet of which is constantly being updated. So, before the 2019 year, the tests of the latest 5-generation Su-57 fighters will be completed, after which they will begin to enter the troops. Active pilot operations are carried out with the "Dagger" hypersonic systems, where the rocket carrier is the MiG-31 that opened the "second wind". Active re-equipment of units for Su-35 fighters is underway, the modernization of Su-34 bombers begins. By 2020, the troops plan to receive 10 upgraded Tu-160M strategic bombers, and within a few years - to purchase dozens of Tu-160М2 missile carriers. By the end of the year, a deep modernization of the Tu-95MSM strategic bomber is planned to be launched into the air.
"Military Review" congratulates all involved in the holiday!