The United States is phasing out the THAAD missile system temporarily deployed in Romania due to the commissioning of the Aegis Ashore missile defense system after modernization. This was reported by the NATO press service.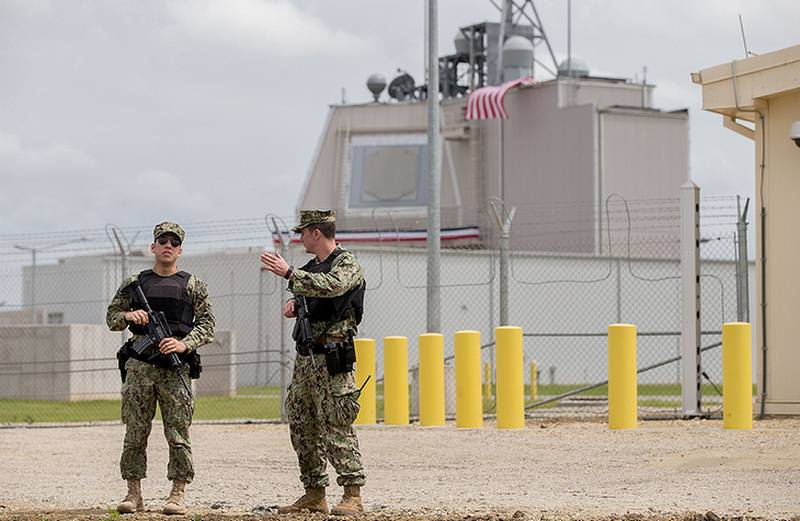 The Aegis Ashore missile defense system deployed by the United States in Romania at the Deveselu military base was put on combat alert after the modernization, which started in mid-May of this year. Details of the upgrade are not provided, however, the US military previously stated that "the technical readiness of the complex will be restored." Some media have suggested that work on the ground complex was carried out taking into account the US withdrawal from the INF Treaty. At the same time, the US has already stated that "the missile defense system has not received any offensive capabilities."
The deployment of THAAD (Terminal High Altitude Area Defense) missile defense systems in Romania this spring was made at the request of NATO to support the Alliance's missile defense for the entire duration of the repair of the ground complex. Now the installations in service with the 69-th Air Defense Artillery Brigade of the US Army will return to their permanent location - Texas.
The US Aegis Ashore missile defense system was deployed on the territory of Romania in the 2016 year, and from the 2020 year it is planned to put the second complex deployed in Poland on combat alert. According to the US military, the system is designed to protect the American contingent in Europe and European allies from ballistic missile attacks. The THAAD missile defense system is designed for high-altitude atmospheric interception of ballistic and cruise missiles in a radius of up to 200 kilometers.
Russia previously accused the United States of deploying the US Aegis Ashore missile defense system deployed in Romania and Poland as ground installations for Tomahawk missiles, which was banned by the INF Treaty.