North Korea has already carried out the fifth most recent test of short-range ballistic missiles. The last launches, which took place on 10 on August, were personally directed by Kim Jong-un, according to the Central Telegraph Agency of Korea (CTAC).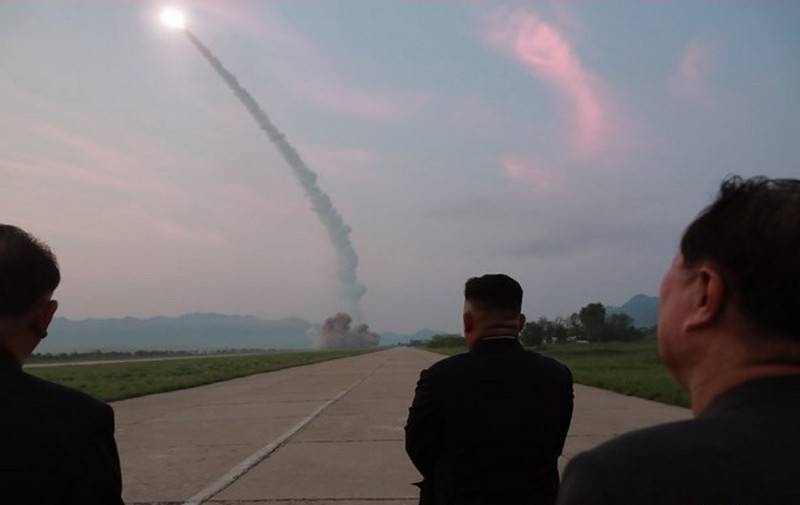 North Korean
news
TsTAK agency reports that the head of the DPRK, Kim Jong-un, personally led the trials of the new
weapons
whose name is not given. At the same time, the agency indicates that the "new weapon" was developed taking into account the terrain of the Korean Peninsula and has "advantageous tactical characteristics", which differ significantly from the old types of weapons.
The agency noted that according to the results of the tests, the "new weapon" has confirmed its characteristics, and the DPRK leader Kim Jong-un is "satisfied with the test results." The North Korean leader said missile launches were "a warning to the United States and South Korea in connection with joint military exercises."
Earlier, South Korean news agency Yonhap reported that the DPRK military conducted the fifth launch in two weeks of short-range ballistic missiles. "Shells" were fired towards the Sea of ​​Japan at dawn from a firing range located near the city of Hamhung in the north-east of the country. According to South Korean intelligence, in the vicinity of this city is a military training ground for testing solid-propellant rocket engines.
Recall that North Korea since the end of July this year has been testing short-range ballistic missiles. Earlier, the South Korean and American military, having studied the flight paths of the missiles, said that with a high probability they could overcome the existing missile defense system in South Korea.