"Roskosmos" in late June received the rights to a self-destructing satellite in space. Information about the patent appeared in the database of the Federal Service for Intellectual Property.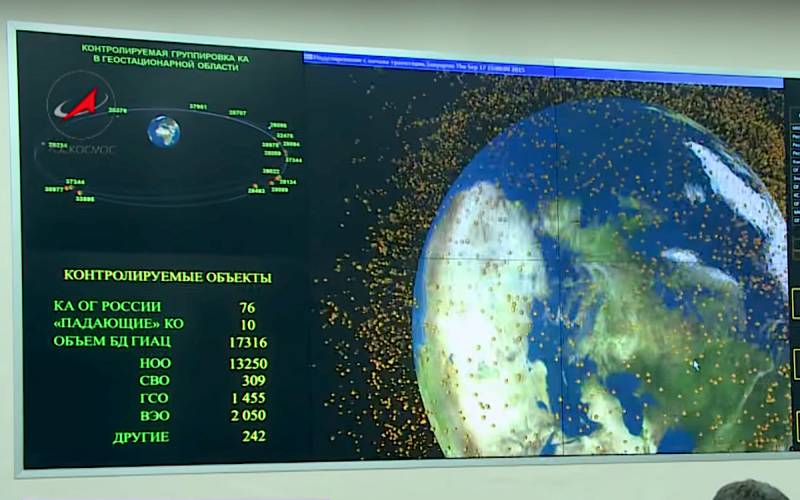 A self-decomposing satellite in space has been developed in Russia. The patent for the device was received by the state corporation Roscosmos in June this year.
Information about the satisfaction of the application filed in 2017 appeared in the database of the Federal Service for Intellectual Property. It is assumed that the self-destruction of the device will occur in the event of the expiration of the service life or when the satellite fails. The whole process will be controlled from the Earth, and the corresponding team should come from there.
It is assumed that due to the factors of outer space, the elements of the apparatus made of materials with the properties of sublimation (when heated, such materials directly go from solid to gaseous state) will literally "dissolve" in space.
As possible options, Roskosmos experts suggest either covering the decomposed material with a special film that will protect the elements until they are destroyed, or destroying the melting temperature of the satellite parts by the method of self-heating of the device.
Roscosmos wants to reduce the amount of space debris
The objective of this patent is to reduce the problem of space debris. According to data released in April by NASA, there are 19,4 thousands of artificial objects in low Earth orbit. The Russian Ministry of Defense counted more than 16 of thousands of objects (the figure is correct on January 1 of 2019 of the year). Only 13% of them are operating devices. Everything else is space junk. Moreover, there are from 600 to 700 thousands of objects that are in orbit of the Earth and have more than a centimeter in diameter: these data are provided by Roskosmos.
Finding an object in orbit depends on its height. The duration of an object launched into space and having completed service may vary from a few days to several thousand years. There are two main ways to get rid of old spacecraft. The first is the launch into a "burial orbit": it is located above 36 of thousands of kilometers. The second is the transfer of old satellites into the Earth's atmosphere (they burn out in it).
To destroy the already existing space debris, a number of programs are currently being developed. In particular, the Military Review has already written about special devices that should catch large debris in orbits using harpoons or nets. In addition, the ISS may be involved in the destruction of garbage - for this they plan to install a laser on the station.