In Russia, a list of Russian software has been proposed that can replace foreign software on computers with Windows and MacOS operating systems. Writes about it
TASS
with reference to the Internet Development Institute.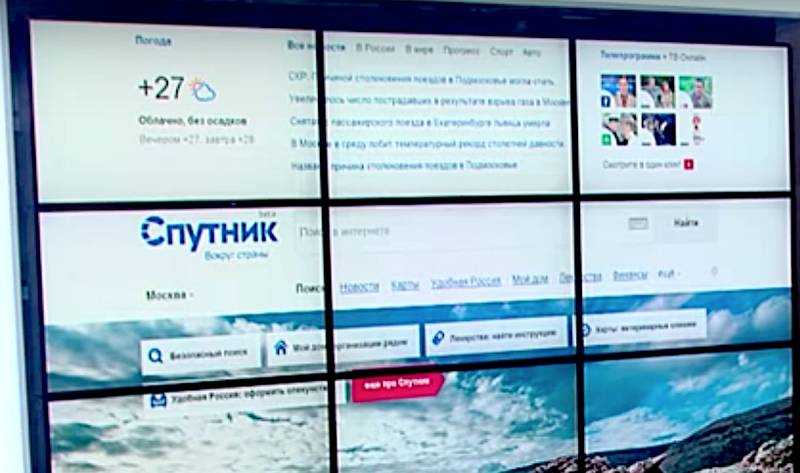 The non-profit organization Internet Development Institute has proposed a list of Russian programs and applications that can replace foreign counterparts in the eight categories most demanded by Internet users.
The Institute singled out browsers and search engines, cloud storage, email clients, maps, document editors, instant messengers, digital TV and music services. The organization's experts determined that Russian manufacturers are adequately represented in 6 from 8 categories.
It is noted that these recommendations apply to personal computers. In the list of browsers and search engines, IRI identified Yandex.Browser, Sputnik, and Rambler, which, according to experts, rival Safari and Microsoft Edge. Yandex.Disk and Cloud Mail.ru compete with iCloud and One Drive, and Yandex.Maps application with MacOS and Windows Maps.
A successful alternative to Pages and Microsoft Office is called the My Office application of Russian manufacturers, in the digital TV segment Ivi.ru and Amediateka applications. At the same time, both instant messengers and email browsers do not have noticeable advantages over Western counterparts.
The Internet Development Institute believes that promoting Russian services at the state level is a way to provide new opportunities for local software developers. Therefore, experts of the organization believe that these programs should be reinstalled on technology. The Director General of Iran, Sergey Petrov, is trying to convince the press of this.
Officials do not support the initiative to force the pre-installation of Russian software
At the same time, Tatyana Radchenko, deputy head of the Analytical Center under the Government of the Russian Federation, previously stated that such an initiative does not find support among market participants. In her opinion, this mode of distribution hinders the development of competitiveness.
The Ministry of Communications of the Russian Federation also does not yet see the possibility of implementing such a program. Representatives of the ministry note that there are many more questions than answers. The agency will look for an alternative opportunity to support Russian software manufacturers. In the meantime, the ministry is developing such proposals.