In Ukraine, it was decided to modernize the US Coast Guard Island Island patrol boats transferred to the Navy. The modernization options will be developed by the GP Experimental Design Center for Shipbuilding (OPCC), which is part of Ukroboronprom.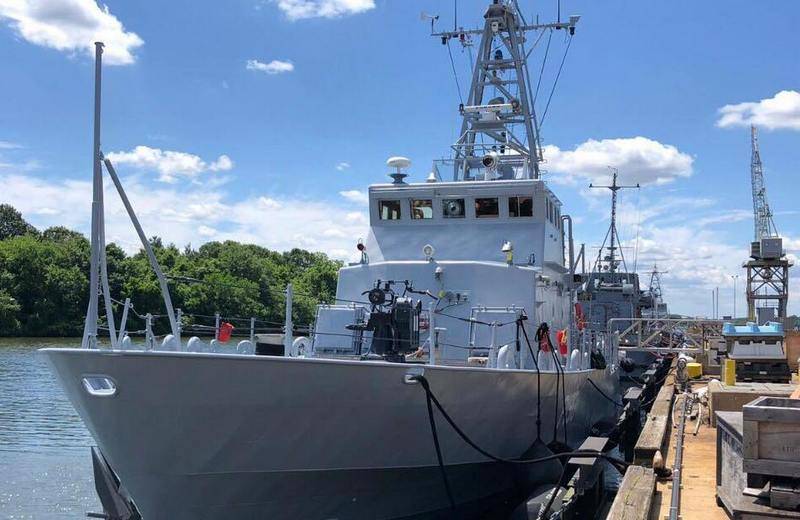 In Ukraine, the development of modernization options for American Island patrol boats, obtained by the Navy last year, has begun. The main direction of modernization is the maximum increase in combat effectiveness.
We are preparing proposals, and in the near future they will be presented to the command of the Navy. In our opinion, the project should provide that the modernization of Island boats should be carried out at the Nikolaev shipyard
- said Vadim Borisov, Director-General Designer of GP OPTsK, adding that the final version of modernization will be possible only after gaining practical experience in operating boats.
Recall that the US Navy in the year 2018 transferred to Ukraine decommissioned Coast Guard-class boats "Drummond" (WPB-1323) and "Cushing" (WPB-1321), built in 1988 and preserved in Baltimore.
Displacement - 169 t, length 34 m. Maximum speed - about 29,5 nodes. Crew - 16 man. Autonomy - up to 5 days. Before the transfer from the boats removed all weapons. Kiev pays for the modernization and repair of boats, their transportation to Odessa and personnel training.
Earlier, Ukrainian media reported. that the Navy command is in talks with the US Coast Guard to transfer four more boats of this type to Ukrainian sailors. The headquarters of the Navy said that after the introduction of all boats in the Ukrainian
fleet
, a separate division will be formed from them, which will not only control the near sea zone, but will also be able to "go into the Mediterranean Sea to support NATO ships."
It also announced options for installing various weapons on boats - from mine-sweeping modules to the American Harpoon anti-ship missiles and the Ukrainian Neptune anti-ship missiles.