The American army lost a reconnaissance drone over Iraqi territory. As reported by Iraqi
news
agency
Burathanews
The UAV crashed northwest of the Iraqi capital Baghdad.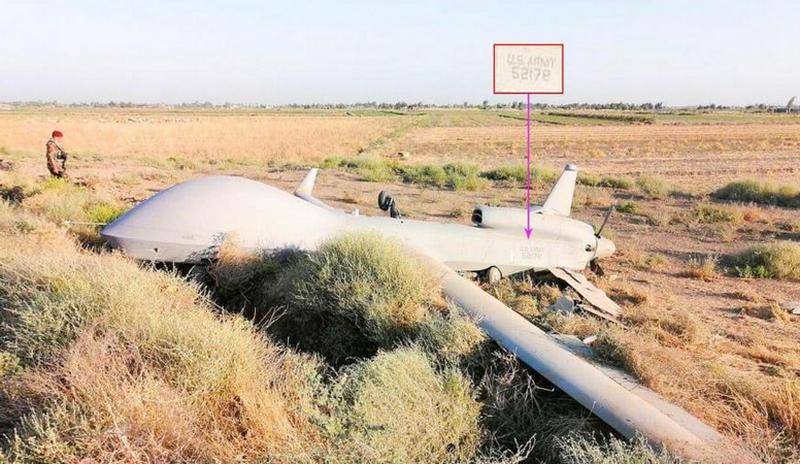 According to an Iraqi news agency, the American MQ-1C Gray Eagle reconnaissance drone crashed northwest of Baghdad. According to agency sources, the cause of the drone's fall, with a high probability, is a hacker attack conducted to intercept its control. The likelihood of a hacker attack is indirectly confirmed by images of the device, which when it fell did not receive serious damage, except for the broken rear wings and propeller.
The American reconnaissance drone did not receive serious damage when it fell. This fact may indicate that the drone was hacked and, as a result, was planted on the ground.
- leads the news agency to the word sources.
According to some sources, the Iranian military could have been involved in the "landing" of the UAV from an Iranian military base located near the site of the fall of the MQ-1C Gray Eagle, using the 1L22M Avtobaza-M executive radio intelligence system. According to other sources, the drone could be damaged by the fire of the 23-mm anti-aircraft installation.
The agency's image clearly shows the side number of the fallen drone - 52187, confirming that it belongs to the US Army. The drone is currently handed over to the Iraqi security forces.