A search operation by the Azerbaijani Ministry of Defense to detect a country's MiG-29 fighter that crashed over the Caspian Sea has borne fruit. According to the press service of the Azerbaijani military department, it was possible to determine the territory where the plane crashed and detect fragments of the fighter.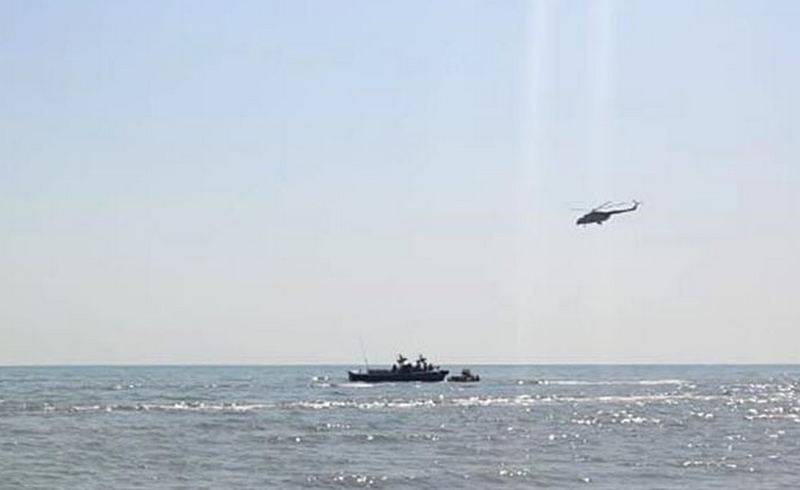 According to the country's Ministry of Defense, the participants in the search operation the previous evening managed to establish an approximate place for the plane to crash into the Caspian Sea, after which several fragments of the crashed MiG-29 were lifted from the water.
On the evening of August 8, the fall territory of the MiG-29 aircraft of the Azerbaijani Air Force in the Caspian Sea was established. As a result of urgent measures taken by representatives of relevant state structures and services with the participation of Turkish specialists involved in the search, fragments of the aircraft were partially recovered from the water. Preparatory work is currently underway to raise the bulk of the aircraft from the bottom of the sea
- said in a statement.
Recall that the MiG-29 fighter of the Air Force of Azerbaijan flew out to scheduled night training over the Caspian Sea, some time after takeoff it lost contact with it and disappeared from the radar screens. It was assumed that the plane crashed into the sea.
24 July around 22: 00 local time (21: 00 MSK) was suddenly lost contact with the MiG-29 aircraft of the Azerbaijani Air Force, carrying out scheduled training flights at night. According to the preliminary version, a military plane fell into the sea
- declared in the Ministry of Defense of the country.
Ships and vessels were connected to the search operation,
aviation
and UAV drones. Searches were carried out for almost two weeks, not only at sea, but also on land, since the exact area of ​​the crash of the aircraft was not determined.