Estonia has turned to the North Atlantic Alliance with a request to disclose the technological "stuffing" of future AWACS - early warning radar aircraft, which should come to replace the current E-3A.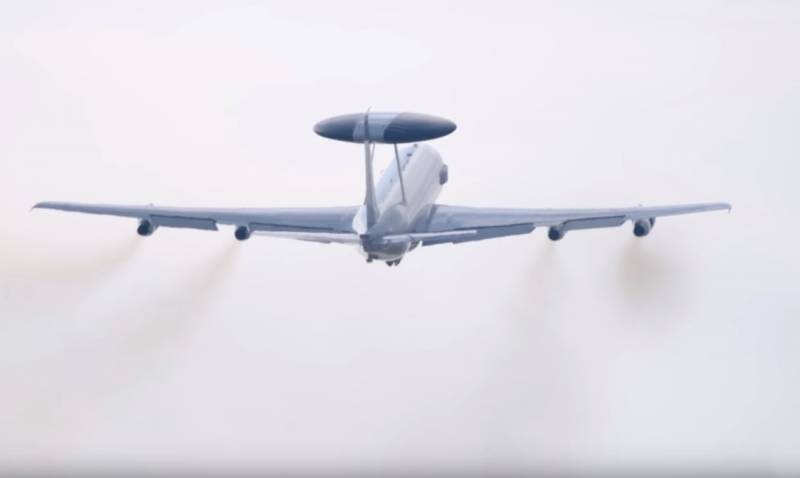 About the "filling" - not a word
Apparently, the reason for this was the arrival in July 2019 of the year of one of the aircraft of this type on the occasion of the 100 anniversary of the air forces of this Baltic country. At the same time, visitors could freely move inside the aircraft, inspect the cockpit and crew seats.
In connection with the request of Estonia, American publications requested a comment. As it turned out, it has not yet been decided whether one or more types of machines will become the successors of the E-3A.
I think the most important thing is the potential.
- explained NATO spokesman Hans Grohl, while declining to give the press technological equipment of the new product in connection with the increased "sensitivity" of the topic.
New AWACS
At the same time, in June, the alliance announced that they were distilling over time, trying to find a replacement for the E-3A.
As explained by Michael Gshossmann, NATO's responsible for early warning programs, it is planned to allocate 750 million dollars to extend the life of the E-3A until 2035 year, after which the aircraft will have to be abandoned. According to him, as a possible replacement is considered the E-7 Wedgetail, which is currently operated by Australia, Turkey and South Korea, Britain intends to join these countries.
This will give us basic opportunities that can be expanded in the future [...] We must move on. We must ensure further accelerated research.
- noted Gshossmann.
Adequate fleet against Russia
According to Grole, after the "annexation" of Crimea, additional loads fell on AWACS aircraft. Against this background, the number of observation missions continues to increase in countries such as Poland, Romania and Bulgaria.
Flying in northeastern Poland gives us a beautiful view of the Baltic states. We do not need to physically fly in the Baltic airspace, we can stay a little south and see everything.
said Grole, indicating that NATO currently has 14 units E-3A and 6 E-3D.
This is enough to adequately address the challenges, although the machines perform several missions at once:
The Ukrainian crisis began when we were deployed in Afghanistan [...] and then ISIS. We were very busy.
said Grole.