The Pechersky District Court of Kiev allowed investigators of the military prosecutor's office of the Ukrainian Armed Forces to withdraw from the Ministry of Defense of Ukraine a secret state contract from 2015 of the year for the supply of the 120-mm mortar "Hammer" developed at the Mayak plant, as well as an act of state testing of this mortar. Information about this is published by the Ukrainian Truth publication with reference to the Marlin project.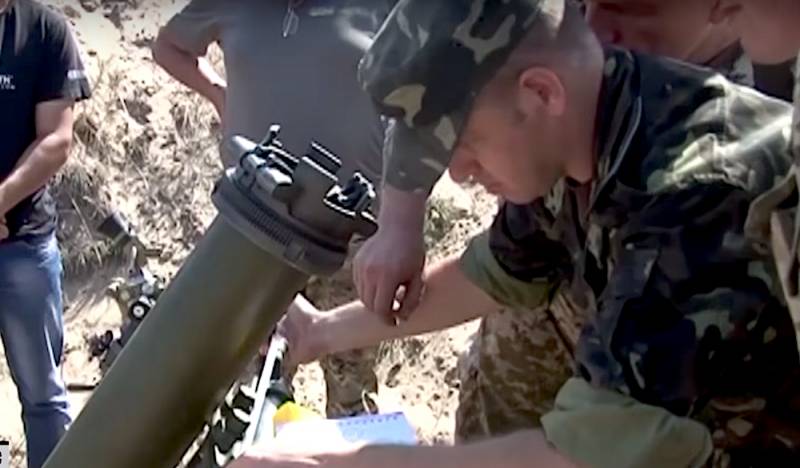 The investigation continues as part of the criminal proceedings, opened as far back as 2016 on the facts of the negligent attitude of officials of the Ministry of Defense to control over the supply of mortar "Hammer": then it turned out that the contract led to government losses in the amount of 7200000 UAH. (approximately 18 600 000 rubles).
During military operation, it turned out that there were technical flaws in the delivered mortars, and a number of delivered "Molotovs" failed after a short operation.
According to the results of the detection, it was found that in the design
weapons
there are drawbacks incompatible with the continued use of mortars.
- the prosecutors summed up.
As the investigation found out, at the Mayak plant there was no equipment and facilities for the manufacture of all parts of mortars. Therefore, the company purchased various mortar elements from numerous private suppliers.
One of them was Starokramatorsky Machine-Building Plant OJSC, owned by Maxim Efimov, a former member of the Party of Regions. Until recently, a deputy of the Verkhovna Rada, he completed his cadence in the ranks of the Petro Poroshenko Bloc faction. His company supplied approximately 50% of components for Hammer.
Errors in the construction of the "Hammer" has already caused the death of two fighters of the APU. In July, 2016 at the Shirokolanovsky firing range in the Nikolaev region, during firing one of the mortars exploded, killing 2 troops of the 57th brigade of the Armed forces of Ukraine.
It is noted that this incident was not the only one. In 2018, Petro Poroshenko, being the president of Ukraine at that time, banned the use of hammers in the light of another incident. Then, from the explosion of the products of the Mayak plant at the Rivne training ground, three servicemen of the Armed Forces of Ukraine were killed. In total, at the moment, the operation of the Hammer led to the death of 9 soldiers of the Ukrainian army. Also an unnamed number of soldiers were seriously injured.
The Mayak plant is controlled by the Ukroboronprom organization. At the moment, the Lighthouse is in distress.