The U.S. Department of Transportation's Maritime Administration indirectly accused Iran of interfering with civilian vessels's GPS navigation system in the Strait of Hormuz and attempting to introduce themselves as ships of the US Navy or coalition. It is reported by CNN.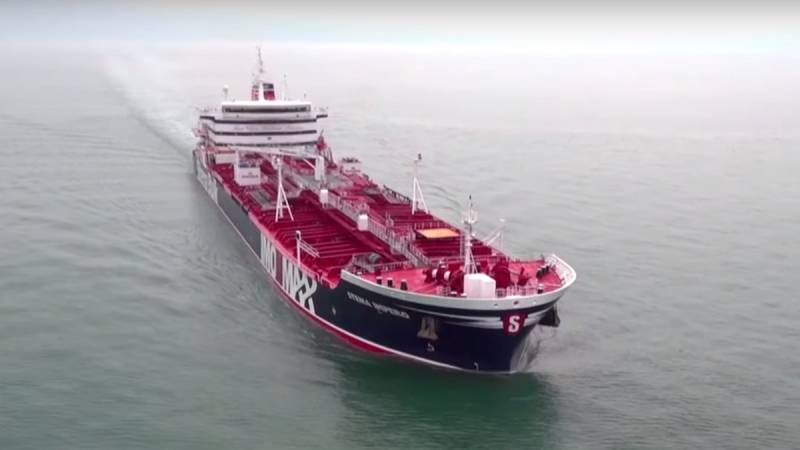 The situation in the Strait of Hormuz continues to heat up. The United States Department of Transportation's Maritime Administration issued an official warning to merchant ships passing through this maritime communications system. In it, the US agency reported a threat of failure in GPS systems, which, apparently, could lead ships into the territorial waters of Iran.
The Directorate informed that it had recorded several reports of "unknown persons who falsely claim to be US warships or coalitions." At least two cases are known when the navigation systems were interfered with using special equipment: vessels captured by Iran in the last few weeks reported GPS interference.
A spokeswoman for the US Department of Defense told CNN that Iran has installed a GPS jammer on the Iranian-controlled island of Abu Musa, which is located in the Persian Gulf near the entrance to the Strait of Hormuz.
The official noted that Iran had placed silencers in this place, trying to disrupt the navigation systems of civilian aircraft and ships, hoping that they, being disoriented, would enter Iranian waters or airspace, giving the Iranian forces an excuse to capture. In fact, Iran is accused of luring ships into its waters.
The Pentagon spokesman also said that Iranian military boats "fake" the data from the automatic identification system used by merchant ships. This is done in order to mask the ships of the Islamic Revolutionary Guard Corps or the Iranian Navy.
A brief history of the conflict
The situation in the region escalated in early May against the backdrop of the severance of the so-called "nuclear deal" between the United States and Iran. An unknown force attacked four oil tankers.
Subsequently, in mid-June, two more ships were blown up: Front Altair and Kokuka Courageous. Washington accused Tehran of installing magnetic mines on the above ships. Iran has denied any involvement in the incident.
Iranian air defense also shot down an American UAV, which, according to Tehran, violated Iranian airspace. The United States, in turn, said that the "drone" was shot down in international airspace.
Iran also has three tankers detained on charges of smuggling fuel: one of the ships was flying the British flag, and Russian sailors also served as crew on the ship. It is worth noting that ships carrying a fifth of the world's oil supplies pass through the Strait of Hormuz.