The Trump administration sees the growing use of Chinese-made active ingredients in medicines used by US forces and civilians as a threat to national security. About this writes the news agency Bloomberg.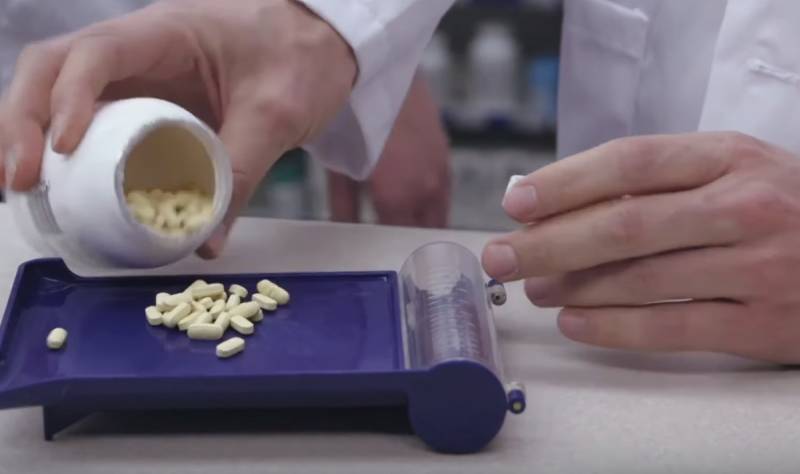 China has become the world's largest supplier of active pharmaceutical substances (APS), providing key components for drug manufacturers around the world.
But recalling spoiled heart drugs taken by millions of Americans prompts U.S. national security officials to question whether China's growing role in the pharmaceutical supply chain could pose a threat to military health.
The risks to national security associated with increased Chinese dominance in the global AFS market cannot be overestimated.
says Christopher Priest, Acting Deputy Assistant Director of Health Operations for the US Department of Defense Health Agency. The Ministry of Defense Health Agency manages most of the medical services for military personnel, including prescription drugs.
Concerns about the safety and efficacy of Chinese-made drugs are rising in the wake of the trade war between Washington and Beijing. Last week, Trump unveiled plans to introduce new tariffs on goods manufactured in China. China, in turn, plans to introduce its own restrictions. As a result of the confrontation on Monday, the yuan dipped against the dollar.
The National Security Council is studying the production of Chinese medicines and trying to identify the most dangerous medicines. US National Security Council refused to give IA Bloomberg an answer to this question
Agency for the sake of economy breaks the law
In accordance with the 1979 Trade Agreements Act of the year, the agency is required to purchase a number of drugs in the United States or countries on the special list. China is not one of its member states. Nevertheless, more than 150 names of drugs from China were purchased without regard to this law.
Besides this fact, many drugs taken by military and civilians have active ingredients made in China. While drug manufacturers usually don't disclose where each molecule in a tablet comes from, recalling spoiled drugs for high blood pressure revealed that many of their APS are of Chinese origin.
Officials point out that despite the low cost of ingredients, product quality remains a priority. In addition, dependence on Chinese ASFs could seriously impact US defense in the event of a new round of trade war.