Taiwan's Ministry of Defense has decided to deploy Yun Feng anti-Chinese missiles. As transmits
"Warspot"
citing armyrecognition.com, the country has begun mass production of supersonic cruise missiles.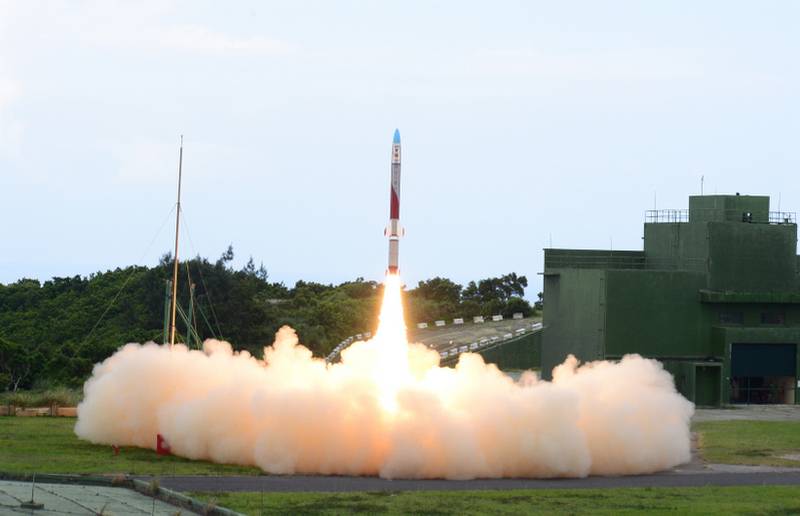 Taiwan's Ministry of Defense has decided to deploy 20 mobile-based missile systems as part of a China attack defense program. On the island these missiles are called "protective
weapons
"with a range of target destruction of up to 1500 km. It is assumed that in the event of a military conflict, these missiles will be able to strike targets deep in mainland China, in particular, such large cities as Hong Kong, Shanghai, as well as targets in economically developed provinces Guangdong, Zhejiang, hitting important objects in the region, including nuclear power plants, storage facilities with strategic oil reserves, high-speed railways, tunnels.
Earlier, plans were announced for arming the mine version of these missiles, but later computer simulations showed that in this case they would be the original targets for hitting Chinese missiles, after which it was decided to stay on the mobile version.
Yun Feng is a surface-to-surface supersonic cruise missile launched using the Tien Kung solid-fuel ballistic missile engine. In the series, Yun Feng will go in a modification with a range of destruction of targets 1500 km. The development of the rocket was conducted in secret mode, the first time it became known about it in 2012. Initially, the systems were planned to be adopted in the 2014 year, but since 2013 of the year information about Yun Feng did not appear in open sources, which gave rise to rumors about the closure of the program.
Between there, military experts believe that this missile will not be able to inflict any serious damage to China, given its rather well-developed ground-based air defense system, as well as anti-aircraft systems that are in service with the PLA Navy.