The Syrian government army, which emerged from a previously announced ceasefire due to the systematic non-observance of this ceasefire by militants, is using armored vehicles in the province of Latakia for the first time in several years. Recall that it is in this Syrian province that the Russian
aviation
the Khmeimim base, and specifically the VKS base of the Russian Federation the other day, the terrorists of the Khayyat Tahrir al-Sham group * banned in the Russian Federation * attempted to carry out another attack.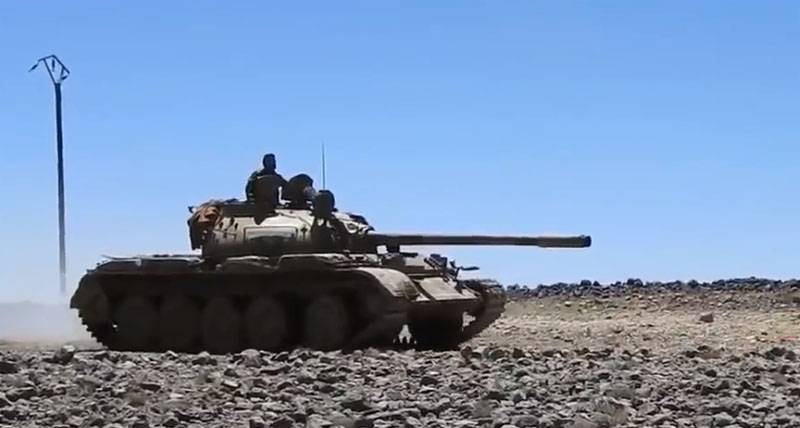 Intelligence has received evidence that the largest group of militants is concentrated in the area of ​​the city of Kabani in Al-Haffah. Since 2017 of the year, this district has been controlled in addition to the mentioned terrorist group "Khayyat Tahrir al-Sham" by militants of the so-called Turkestan Islamic Party (TIP) *. At the same time, the militants keep under their control an important transport artery - the northeastern part of the Latakia-Jizr al-Sugur highway, from which the road to Idlib in turn goes.
The Syrian army sent substantial forces to free the district from terrorists.
Tank
units went to the positions of militants after a series of air strikes inflicted on those, as well as after massive artillery bombardment.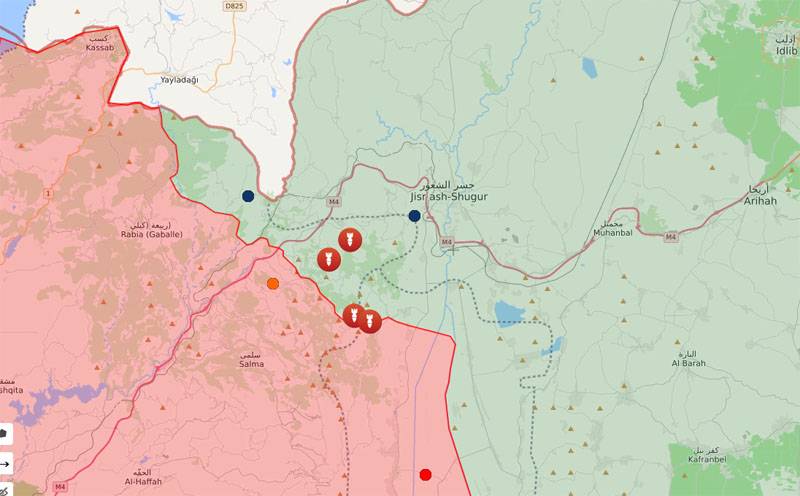 Moreover, the problem is related to the fact that terrorists occupy positions at dominant heights. But this problem is not the only one for CAA. If you look at the fragment of the map presented above, you can see two marks in the form of blue circles: one in the area of ​​Jizzr al-Sugur, the other - northeast of Rabia. These are Turkish observation posts (in fact, bases) - on the hills of Ishtabrak and Jabal Turkoman (Turkman). In this regard, it is Turkey that monitors the attack on the SAA particularly closely, because it turns out that these "observation posts" are located in the rear of the terrorist groups mentioned above. And any Syrian shell that "flies" through the positions of the same TYPE * in the Kabani region along the Latakia-Idlib line, Ankara will be perceived as an attack on the Turkish military. It can be assumed that in this case, the Turkish Armed Forces may strike at Bashar al-Assad's troops, since it would be too naive to expect the Turkish military to strike at controlled armed groups.