Ukraine calls on all leaders of the "Norman Four" to hold a meeting to resolve the situation in the Donbass as soon as possible. The corresponding appeal was made public by the President of Ukraine Vladimir Zelensky after the death of four servicemen of the Armed Forces in the conflict zone.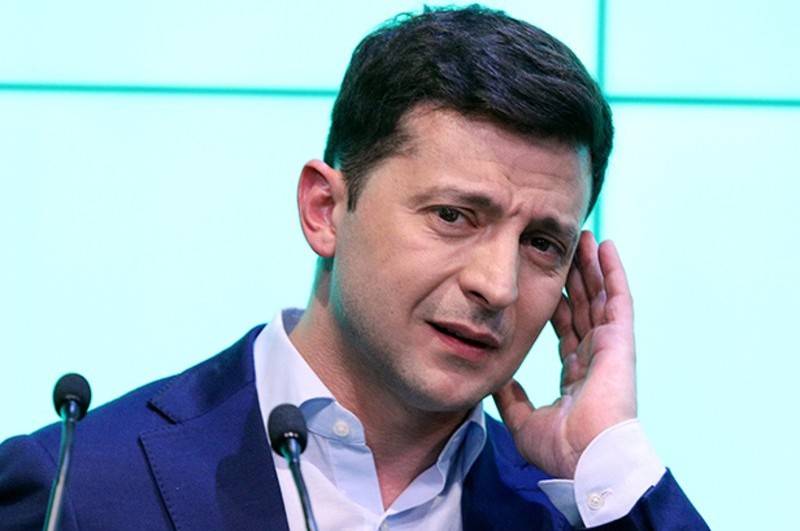 Zelensky has traditionally posted his appeal on a page on Facebook. In it, he called on Emmanuel Macron, Angela Merkel and Vladimir Putin to "get together as soon as possible to resume negotiations." The reason for this appeal was allegedly a violation of the "truce" on the part of the DPR militia, who immediately hit four Ukrainian Armed Forces soldiers from a grenade launcher.
Four Ukrainian soldiers died near Pavlopol from shelling from a hand-held anti-tank grenade launcher. Today's incident is aimed at undermining not only this truce, but also the negotiation process as a whole. Ukraine sincerely wants peace. And our desire is unchanging. Today the whole world saw who does not want peace
- wrote Zelensky.
In addition, the head of Ukraine held an emergency meeting of the National Security and Defense Council, at which the situation with the death of VSUshnikov was discussed. At the meeting, Zelensky said that he phoned Russian President Vladimir Putin in the morning and asked him "to influence that side so that they stop killing our people."
Meanwhile, the DPR commented on Kiev's information about the alleged involvement of the militia in the deaths of the Ukrainian Armed Forces soldiers from a grenade launcher shot during engineering work in the area of ​​Pavlopol's village north of Mariupol.
The OOS command did not bother to verify that unloading and death occurred more than four kilometers from the contact line, where the shot of the anti-tank grenade launcher could not reach
declared in the DPR NM, explaining the statement of the Ukrainian side by an attempt to shift the blame for the disruption of the truce to the republics.