The US Navy decided to step up in one of the African "oil" directions. Aware of the fact that China is investing more and more in developing African infrastructure, Washington decided to act in ways familiar to itself - by demonstrating military force with statements of partnership, the development of democracy and assistance in security matters.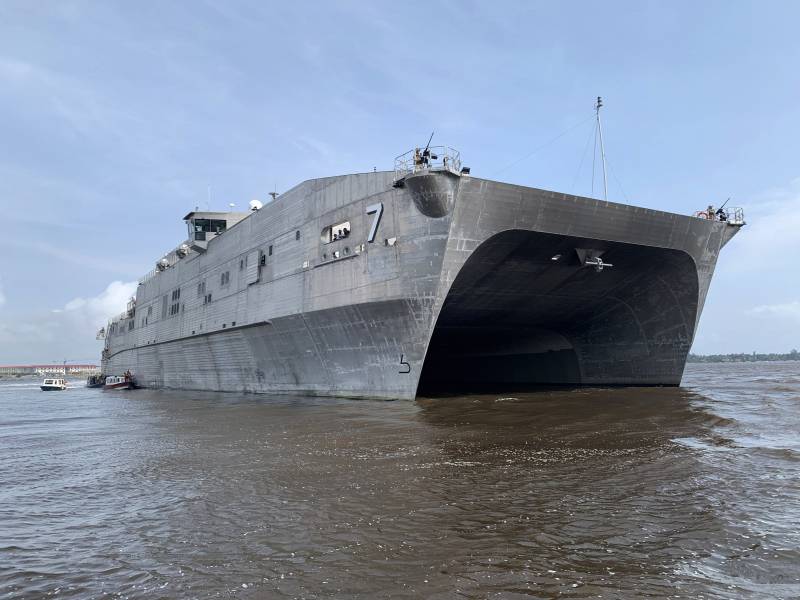 Nigeria became the "random" way the country the US offers assistance in safe shipping. This state is at the 13 place in the world and at the 1 place in Africa in terms of oil production. And the authorities of this particular country, the Americans proposed a partnership in the field of safe shipping.
A few days ago, the USNS Carson City (T-EPF 7) Spearhead, an American high-speed landing catamaran with more than 300 marines, dropped into the port of the largest Nigerian city of Lagos. This is the same catamaran that appears both in the Black and Baltic Seas - not far from the sea borders of Russia.
Americans offer Nigerians a "development of a joint mission" to patrol the waters of the Gulf of Guinea. It is through this bay that the main export of Nigerian (and indeed all African) oil goes by sea.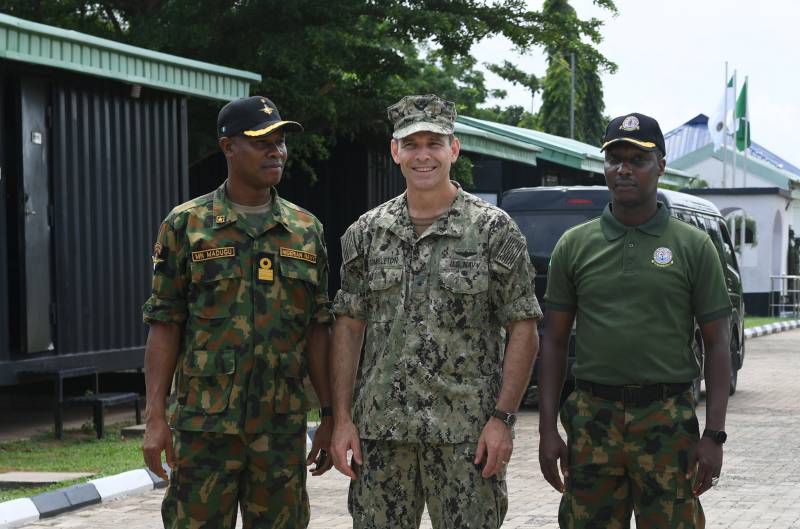 Negotiations were held with the commander of the Navy of Nigeria M. Madugu and representatives of the political authorities of the African state with large oil reserves. The US side was represented at the talks by Rear Admiral John Gumbleton, Deputy Chief of Navy Strategy, Resources and Plans for Europe, and Kathleen Fitzgibbon, US Deputy Ambassador to Nigeria. In the US they say that the issues of safe shipping and the development of US-Nigerian diplomatic contacts were discussed.
The results of the negotiations have not yet been reported.
Reference: China ranks first in terms of imports and investment in the oil industry of Nigeria. The same situation has developed for a number of other African countries. Recently, more and more often, the African continent is called the Chinese patrimony. In one of the African countries, the only (so far) overseas PLA naval base is located in Djibouti.