The US military directory, which states how to defeat Russia in a hybrid war, has appeared in the public domain on the global Internet. It is reported by the American edition
The National Interest
.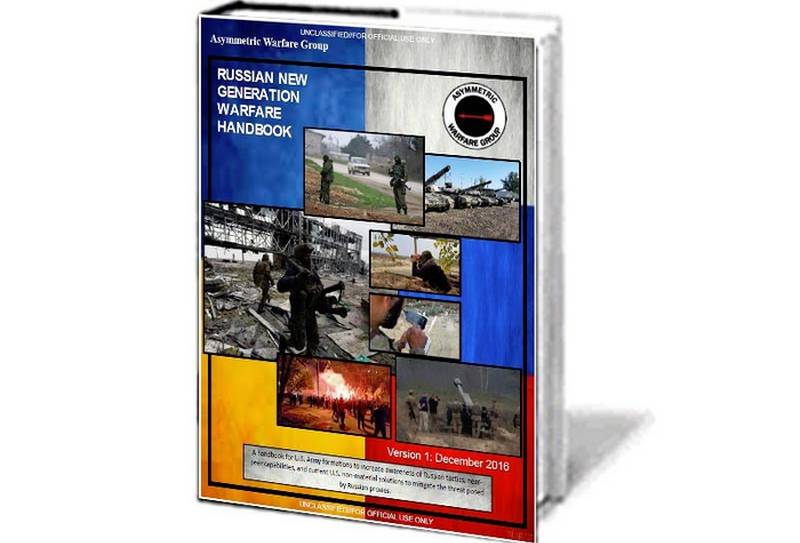 The guide, developed by American military specialists, entitled The Russian New Generation Warfare Handbook, was published in December 2016 under the heading "for official use" and was intended for use by US military personnel. In 2019, the leadership leaked onto the Web and spread quickly, the newspaper said.
The manual itself consists of 68 pages on which photographs of Russian military equipment and special equipment with tactical and technical data are posted. In addition, the directory provides brief characteristics of the military doctrine of Russia and gives advice on how to deal with it.
The authors of the directory argue that the main tactics of the Russian army is to attract the population of the occupied territories during regime change. In addition, the Russian army allegedly adopted the American concept of warfare, which implies the widespread use of UAVs for reconnaissance.
Among the weaknesses of the Russian Armed Forces are called low motivation for conscripts, but it is stipulated that the Russian army is increasingly moving to a professional army.
The conscripts lack motivation (although this will soon become a less important problem, as the ranks of the Russian military are replenished by professionally trained fighters). Tactical leadership is formal, logistics is weak, and
aviation
and artillery support tends to depend on volume rather than accuracy
- says the manual.
The authors attributed the strengths of the Russian army to jamming GPS-navigation and electronic equipment.
It is hard to say. Did this "handbook" really have a "chipboard" secrecy stamp, but its authors claim that using this manual, the Russian army can be defeated.
Those wishing to read the manual in the original can go here on this
link
.