In Ukraine, it was proposed to build a wall to end hostilities in the Donbass. The corresponding proposal was voiced by the newly elected deputy of the Verkhovna Rada from the party "Servant of the People" journalist Alexander Dubinsky in an interview with the publication
"Strana.ua"
.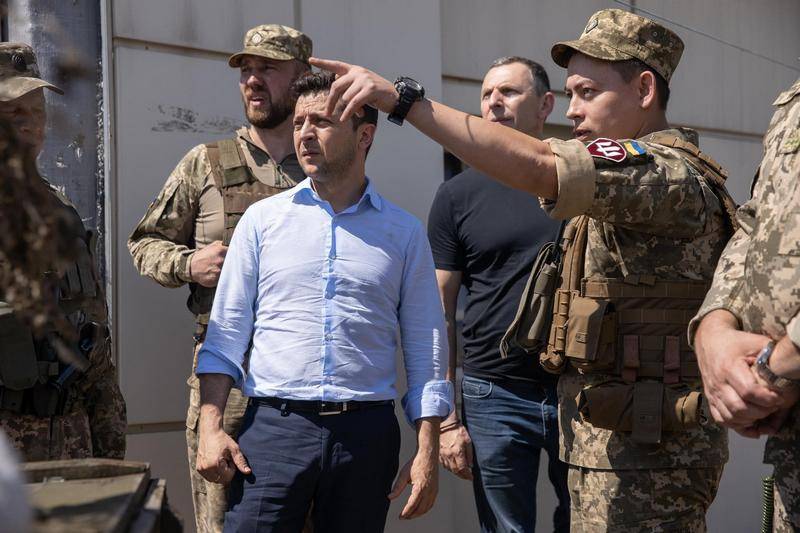 Dubinsky proposed two options for ending the hostilities in the Donbass. In his opinion, this can be done by "returning the territory" or "preserving the conflict". In the second version, he proposes to build a wall on the border of the unrecognized republics, similar to the one that separates Israel and Palestine. At the same time, it is necessary to create such conditions in Ukraine that Donbass itself wants to return back.
We don't give up anything, but we build a wall, 30 on 30, and in the middle - "no man's land"
- said the deputy, adding that the decision on how to end the conflict in the Donbass should be made by the president of the country. But at the same time, you must first hold a referendum on which to ask only one question - whether it is necessary to return the Donbass to Ukraine.
The fighting can be completed, as in Israel. There, on the border with Palestine, stands a concrete wall about twelve meters long and three meters thick. The truck calls at an automated checkpoint. A Palestinian driver gets out of the truck, gets in a taxi and drives off. This wagon is pulled along the concrete box to check: is there
weapon
and metal
- said Dubinsky.
Recall that in Ukraine there is already one project to build a wall on the border with Russia, begun under the Prime Minister Arseniy Yatsenyuk. The "European Wall" project turned out to be one big fiction, which allowed to put huge sums from the country's budget into pockets. In Ukraine, they still cannot calculate the damage caused, although they say that the project was considered one of the most expensive.