The largest military exercises launched in the Southern Military District
aviation
and anti-aircraft defense. This was reported by the press service of the district.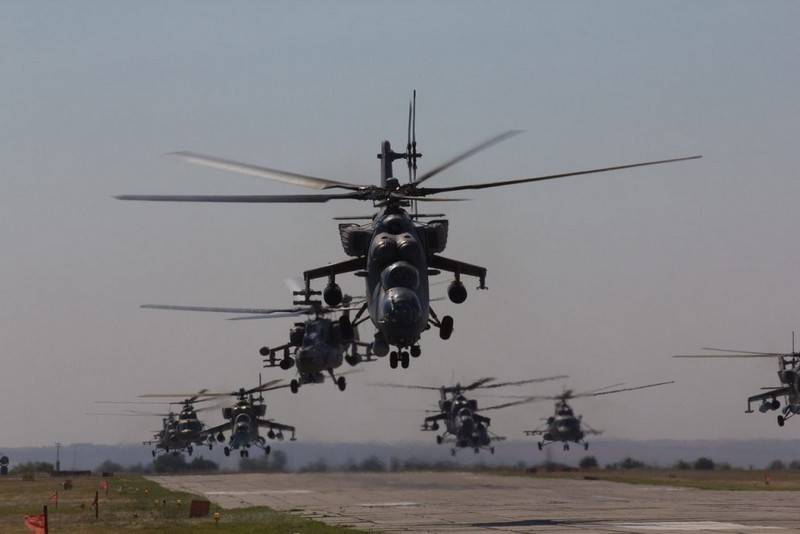 According to a widespread press release, bilateral aviation and air defense command exercises will be held in the Rostov Region, Kuban, Crimea, Astrakhan Region, Stavropol Territory and North Ossetia. They will involve more than 300 planes and helicopters of the 4 Army of the Air Force and Air Defense of the Okrug, operational groups of directorates, services and departments of the Southern Military District, air defense units and military units of the combined arms armies, coastal forces and naval aviation of the Black Sea Fleet, as well as electronic warfare, communications and material units providing.
At the first stage of the exercise, aviation will be worked out from under attack with relocation to operational airfields. At the second, reflection of the missile airstrike and retaliatory will be worked out. During the second stage with live firing, anti-aircraft missiles, anti-aircraft artillery, aviation weapons, including guided missiles and bombs, will be used.
At the second stage of the training (...), live firing will take place in the areas of four aviation training grounds: in the Crimea, the Kuban and Stavropol Territory, two training ground training centers "Kapustin Yar" and "Ashuluk" and two training ranges in the Black and Caspian Seas
- it is spoken in the message JUVO.
The exercises will last 10 days, during which air operations with offensive and defensive purposes will be carried out, the press service of the Southern Military District specified.
Between there, the joint exercise of operational-tactical, army aviation and air defense troops began at a Russian military base in Armenia. More than 500 military personnel take part in them and more than 100 military equipment units are involved, including MiG-29 aircraft, Mi-24P and Mi-8MTV helicopters, Buk-M1-2 and С-300В anti-aircraft missile systems.
The objective of the exercises is to work out the interaction of anti-aircraft gunners of Russia and Armenia in detecting, intercepting and destroying airborne assets of a conditional enemy and covering up units. The exercises involve the Kamkhud and Alagyaz training grounds.