In the United States, a B-52 strategic bomber maintenance and upgrade program is being implemented. One of the points of the program being implemented in the United States Air Force is the fight against metal fatigue.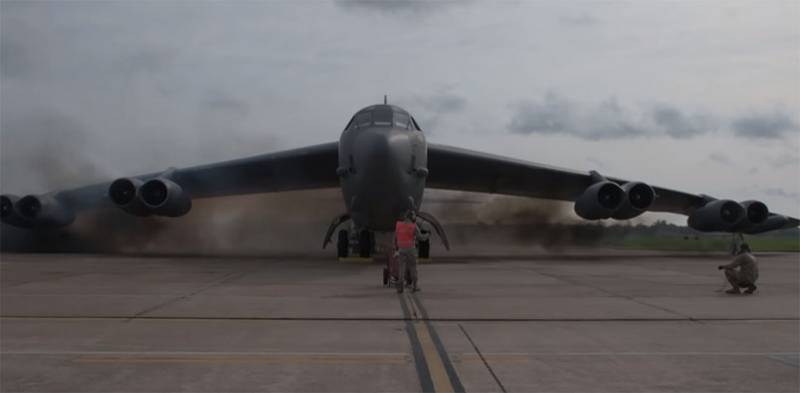 An example of the effects of metal fatigue at the B-52 is the case that occurred in 2017 in the vicinity of the Minot air base. Then the American strategic bomber "lost", according to one of the messages - the engine, on the other - one of the gondolas with two engines during the flight. This separation from the suspension points (interpretation is more suitable for a nacelle with two engines) was associated with such an indicator as metal fatigue in the system of attachments to the wing.
Now, information is coming from the United States that one of the B-52H has arrived for overhaul in Oklahoma City, where a specialized service depot of this kind is located
aviation
techniques.
It is noted that for an aircraft with the number 61-001 from the 10 squadron of the reserve command of the US Air Force, the attachment of engines to the wing in its central part is changing. Strengthening of the central wing sections is also carried out using special pins, which, as noted, resemble a "milk bottle" in shape. It is added that the use of additional pins will allow for some time to overcome the problem of metal fatigue on aircraft that have been in the US Air Force arsenal for more than a dozen years.
The first flight of the B-52A was made 65 years ago - in the 1954 year, the Model B entered service in the 1955 year. In total, the 744 B-52 was built, and the last B-52H was put into force in October 1962.