Iranian representatives commented on the contingency that arose with
a tank
Iranian crew while passing one of the obstacles on the biathlon track. We are talking about doing exercises as part of the Tank Biathlon in Alabino near Moscow. Recall that "Tank Biathlon" is part of the international army games program "Armi-2019".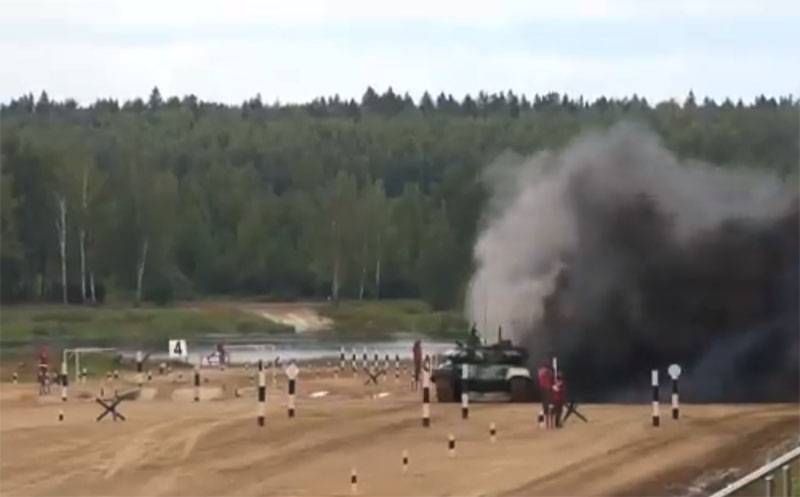 After passing an obstacle from the engine compartment of the tank of the Iranian team, thick black smoke fell. The armored car, having walked a few tens of meters behind the obstacle, was stopped, the crew left it, and fire brigades on duty rushed towards it. At the time of problems with the service engine, they tried to find out from the tank commander T-72 what the reason was for the tank biathlon site. There was no answer at the time of the competition.
As a result, smoke on the tank was eliminated after the firefighters flooded the engine compartment with foam.
Iranian experts say that the reason for this was the "technical" overheating of the T-72 engine with an oil leak. Earlier it was reported that overheating itself occurred due to the fact that the crew did not open the blinds of the cooling system.
Thus, the technical and operational error made by the Iranian crew could become the main cause of smoke.