Base Hamim was subjected to shelling by militants. The terrorists fired three rockets at the location of the Russian military contingent in Syria.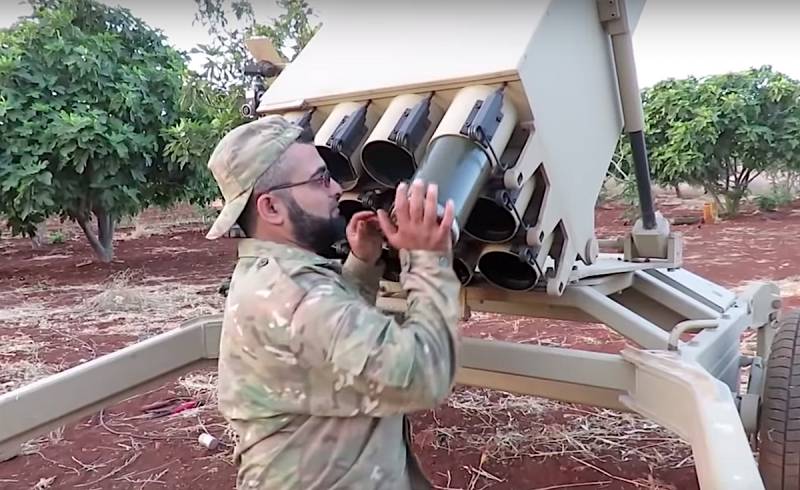 As a result of a terrorist attack on Khmeim's airbase, four residents of Rouissed Afif village were injured. The base itself was not affected. About this in his communique reported the Ministry of Defense of the Russian Federation.
The base was fired with the help of the MLRS, all three shells were fired. The fire was opened around 14: 30 Moscow time. Air defense equipment of the Russian contingent recorded a salvo from the north towards the airfield. No destruction or damage was recorded at the base.
In turn, the Syrian army announced the resumption of hostilities in the province of Idlib. According to SANA, which refers to the military department of the Syrian Arab Republic, on August 1, the army agreed to create a de-escalation zone in this region. However, according to the Syrian armed forces, the militants did not honor the truce.
The groups supported by Turkey refused to support the cease-fire. According to the Syrian army, terrorists attacked civilians in nearby areas.
The Turkish regime aggressively allows its terrorist pawns in Idlib to launch attacks.
- This is how the armed forces of the SAR comment on the situation: their message is quoted by TASS.
Yesterday, August 4, it became known that part of the militants refuses to leave the de-escalation zone. First of all, this refers to the terrorists of the Hayat Tahrir ash-Sham group banned in Russia.
Currently, there are 4 demilitarized zones in Syria. The zone in the province of Idlib was established under the Russian-Turkish agreement. Despite existing agreements, most of the territory of this enclave is held by local and international armed terrorist groups.