The Ministry of Defense of Ukraine announced that it had sent a request to its American colleagues to increase the supply of lethal
weapons
. The Pentagon was told about the receipt of such a request by Will Taylor, who is the US Chargé d'Affaires in Kiev.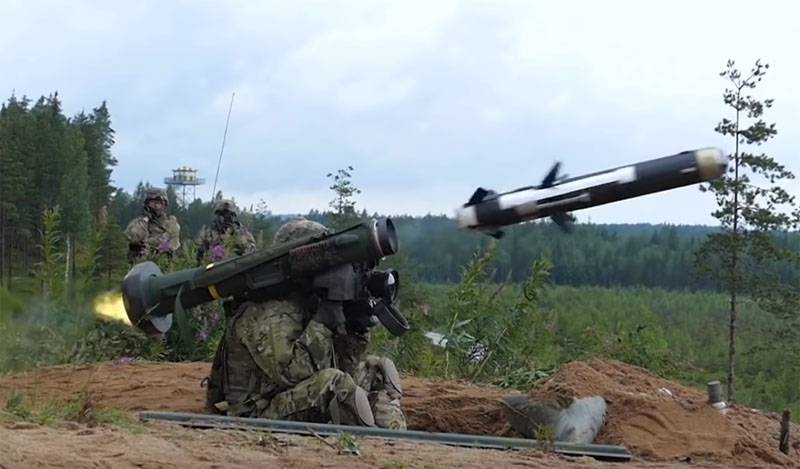 According to Taylor, Mr. Poltorak's department reports that he would like to receive more Javelin anti-tank missile systems from the United States. It is added that Ukraine could buy a new batch of such weapons from the United States.
It should be recalled that previously the United States delivered Ukraine 37 ATGM Javelin and 210 missiles to them. The total amount of this kind of supply amounted to about 47 million dollars. Preliminary supplies of lethal weapons for the needs of the Ukrainian army were approved by American congressmen. The United States obliged Ukraine not to send anti-tank systems to the Donbass. However, a few weeks after the deliveries of the "Javelins", the Armed Forces of Ukraine conducted exercises with their use in the Donbass.
According to the latest data, the Ministry of Defense of Ukraine intends to bring the number of Javelin launchers to at least a hundred, as well as purchase about 400 anti-tank missiles to them.
The mentioned Pentagon mentioned Will Taylor to date does not report. At the same time, it is noteworthy that the Ministry of Defense of Ukraine does not send a letter to the manufacturer of the anti-tank systems, namely to the Pentagon. This suggests that second-hand complexes are going to be purchased.