Another case from the category "Maidan Kunstkamera" is reported by the Spanish media. It is associated with the behavior of individual Ukrainian tourists.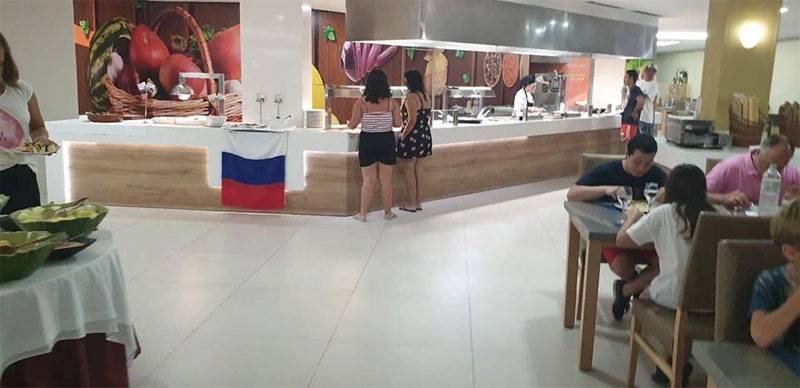 The events described in the Spanish press unfolded in a hotel on the coast with the beaches of the Costa Dorada. Traditionally for hotels in different countries of the world, the Best San Francisco hotel hangs out flags of countries on flagpoles, from which a large number of tourists arrive. The hotel also organizes themed national dinners, placing in the restaurant the flag of the country to which dinner is dedicated. The other day, the hotel organized a dinner dedicated to Russia.
A group of Ukrainian tourists reacted to this with threats against the administration of the Spanish hotel, demanding that the "Russian flags" be removed immediately. At the same time, one of the most aggressive-minded Ukrainian tourists (named after him - David Plaster) said that the hotel should not hang out the flags of the country, "which carries out aggression against Ukrainian citizens."
The hotel administration, shrugging their shoulders, noted that the traditions of national evenings are not going to change.
The same Plaster showed an even more unhealthy reaction when the hotel's animators began to sing Russian songs, having previously reminded the guests that the hotel was hosting an evening in Russia.
As a result, a group of inadequate tourists from Ukraine demanded to make a reservation for their rooms, for which, as a result, they were fined by a tour operator.