The British Ministry of Defense is concerned that Russia may send "super-quiet" diesel-electric submarines of the 636.3 Varshavyanka project to the territorial waters of the country, which will be invisible to the country's Navy. Reports about it
The Daily Telegraph
with reference to sources in the British military.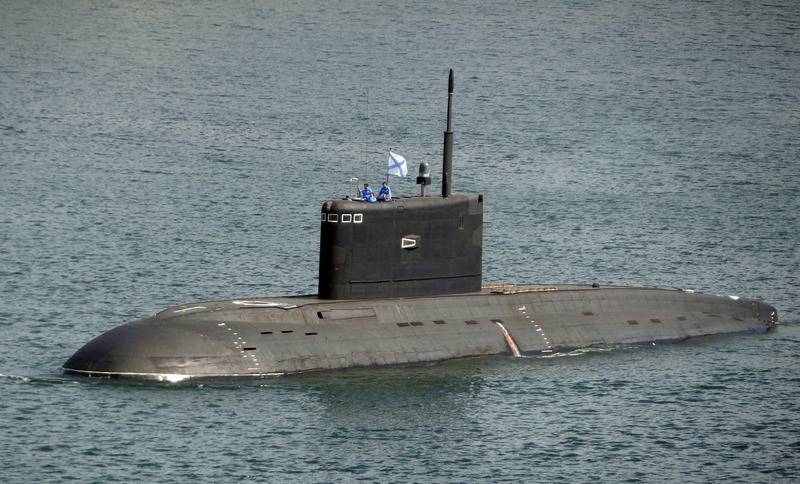 According to the publication, in British
navy
They are afraid that Russian Varshavyanka submarines may threaten the national security of Great Britain by monitoring the movements of the ships of the British fleet and connecting to underwater communication cables, downloading secret information from there. Particular concerns are expressed with regard to the flagship of the Royal Navy - the HMS Queen Elizabeth aircraft carrier and British nuclear submarines, which the Varshavyanka supposedly could interfere with, thanks to "acoustic stealth, improved target detection range and the ability to hit targets above and underwater."
The Ministry of Defense of Great Britain said that the submarine "Varshavyanka" improved project in recent months has passed along the shores of European countries, "to test their secrecy." In addition, according to the newspaper's interlocutor, Varshavyanka can work together with Russian deep-sea research vehicles to connect to underwater communication cables.
The British military believes that the new Secretary of Defense needs to increase funding for the royal fleet, "in order to maintain freedom of deterrence."