RIA Rating presented the results of the study of the level of wages in the Russian Federation. As a result of the study, which was conducted by request of the RIA
News
It turned out that almost a third (30%) of Russians working in the light industry do not exceed 15 thousand rubles per month. About 21% of Russians employed in areas such as tourism, catering, education, agriculture and forestry, also receive a salary below 15 thousand rubles.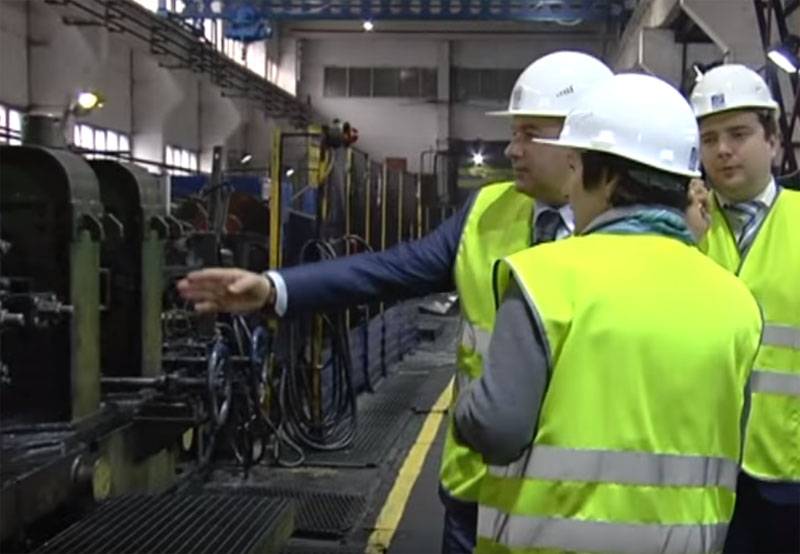 Photo - at one of the plants
Russians with wages above 75 thousand rubles work in the field of mining, in the fishing and financial industries. The total share of receiving more than 75 thousand rubles per month in Russia does not exceed 12 percent.
An important estimate of the RIA Rating is that the average salary of a working person in the Russian Federation is approximately 30 thousand rubles. Recall that the official statistics, which is used in reports by government officials, suggests that the average salary in Russia exceeds 40 thousand rubles (amounted to 2018 of the year 42595 rubles). The difference is more than 12,5 thousands.
From the material
RIA News
:
The average salary of Russians for 20 years increased by 20 times and now amounts to 30 thousand rubles.
In response, one of the readers posted a comment.
Afonin582010: "This is not a salary increased, but the ruble fell. The bills are good."