The U.S. Air Force took another important step in the development of an autonomous combat unmanned aircraft in the framework of the program known as Skyborg. This was reported by the portal Defense Aerospace.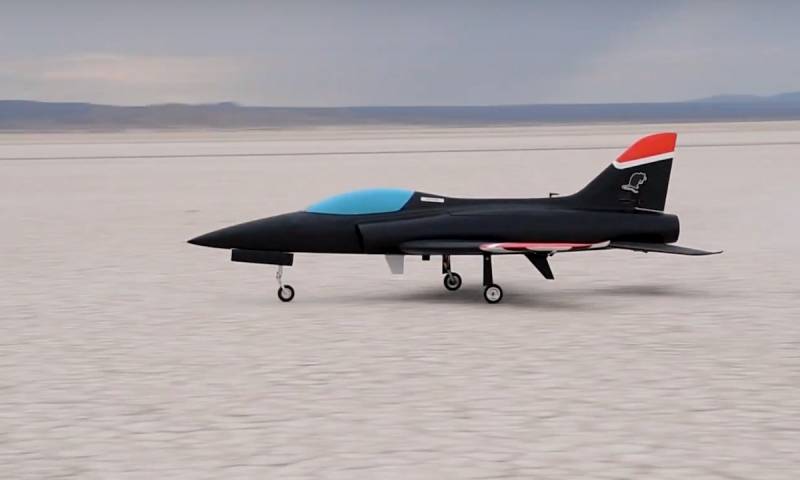 At the Edwards Air Force Base (California), the US Air Force conducted a test flight as part of the development of an unmanned aerial program. This project involves the creation of the so-called The XQ-58A Valkyrie UAVs and Skyborg artificial intelligence systems.
It is assumed that Valkyrie will interact with the F-35A and F-15EX, expanding the range of fighters and reducing the likelihood of unmasking the aircraft. UAVs will have to fly forward with radars on to detect enemy radar. The lead fighter will fly with the radar turned off, while receiving information from drones in real time. The Skyborg system will be installed on the fighter, which in semi-automatic mode will be able to control the actions of the UAV.
The purpose of the test flight was to test a new software package designed to ensure the flight safety of an unmanned aerial vehicle.
Currently, development is being carried out in several directions at once. Scientists are exploring the possibilities of creating cheap "drones", as well as software that allows pilots to control drones during the implementation of a standard flight mission.
The new UAV should be commissioned in the next 5 years
The Department of Strategic Development and Experimental Programs at the US Air Force Research Laboratory is working on a prototype autonomous combat aircraft with such an aim to reach its primary operational use as early as 2023.
Tests are carried out on a reactive UAV 3,7 meter long, capable of speeds up to 250 nodes. Changes have been deliberately made to the on-board system of the unmanned vehicle, which take it beyond flight restrictions. For the duration of the tests, the onboard drone system has been deliberately programmed in such a way as to regularly go beyond flight restrictions. At the moment when a "failure" occurs in the UAV, the TACE program should take the drone under its control, stabilize the "drone" and deliver it to a safe point.
This year the program has already been tested on a less powerful UAV. Its speed was 30 nodes, and then the system proved its effectiveness. After current testing, the program will be tested on an even more powerful unmanned aerial vehicle.