The military-industrial company published photos of the command and staff vehicle based on the STS Tiger base, which was fired upon by militants last August in Chechnya.
The whole crew remained intact, only one of the servicemen was slightly scratched by a bullet. The shelling was carried out from Kalashnikov assault rifles, a grenade launcher and a SVD sniper rifle.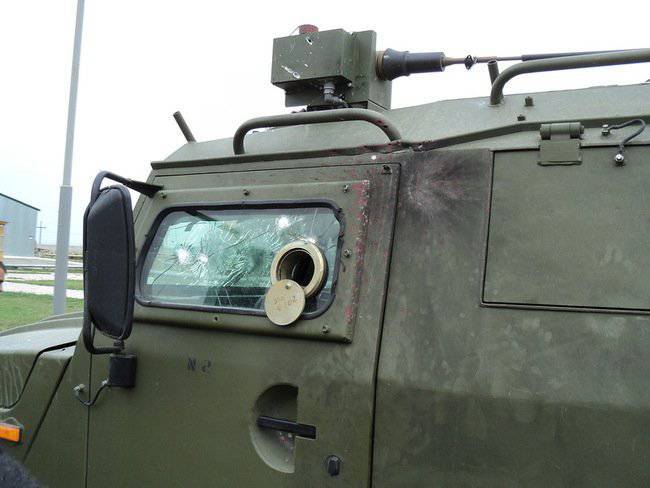 The marks from the automatic bullets are clearly visible, and the top right of the door is where the grenade comes from the grenade launcher.
Side window on the driver side, inside view
Tried to kill the driver ...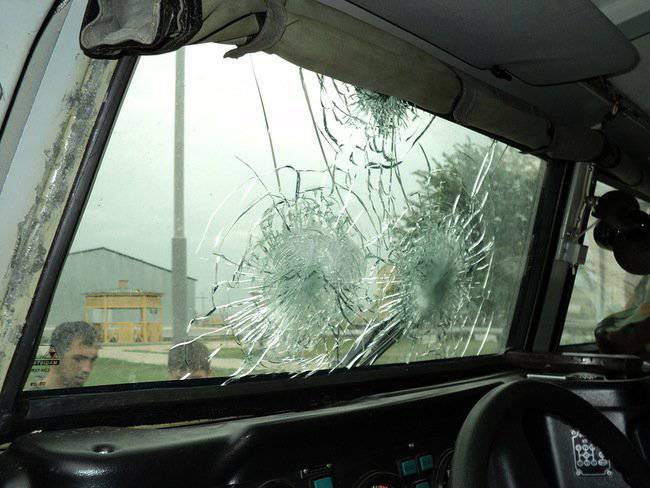 ... yes did not work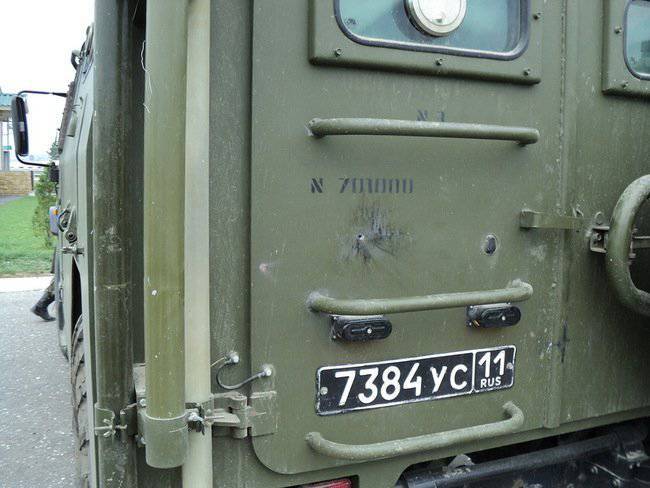 Only the back door was vulnerable when an armor-piercing incendiary bullet from the SVD hit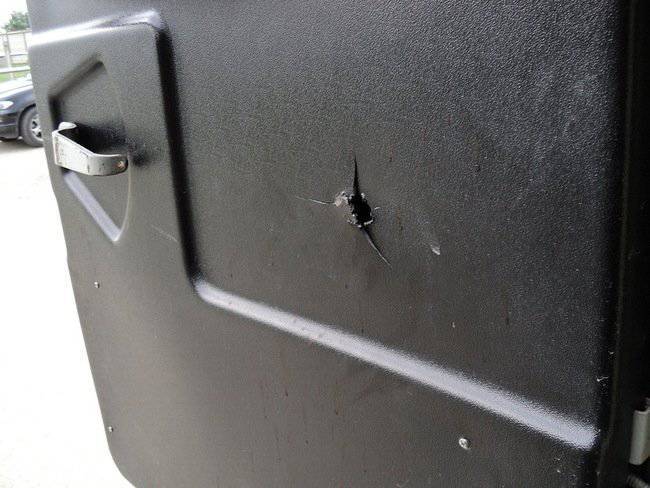 The company says that the bullet could only punch through the door and break through the plastic, it did not have enough for more