The standard carrier of the Poseidon unmanned underwater vehicles - the nuclear submarine Khabarovsk of the 09851 project - will be launched before the end of this year. Reports about it "RIA
News
"referring to a source in the Russian MIC familiar with the situation."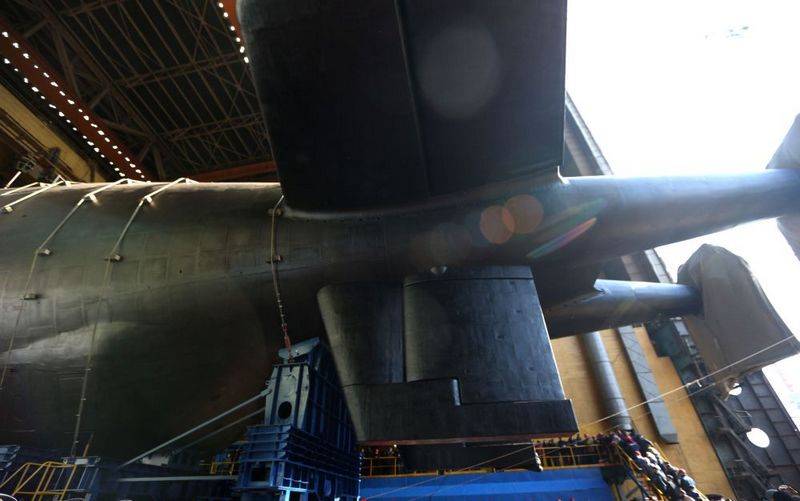 According to the agency interlocutor, the Khabarovsk submarine, which will become the regular carrier of the Poseidon submarine UAVs, will be launched on Sevmash before the end of the year, after which it will be completed afloat. Launched earlier, the submarine "Belgorod" will be the experimental carrier "Poseidon".
The submarine "Belgorod" is the test carrier of "Poseidon", the regular carrier will be the boat of another project - 09851 "Khabarovsk", which should be launched this year. Its completion will be afloat
- Said the source agency.
Earlier, some media, citing their sources reported that the submarine "Khabarovsk" will be launched not earlier than next spring and will be commissioned in 2022 year.
The first carrier of underwater UAVs - the multi-purpose nuclear submarine "Belgorod" of the 949A "Antey" project - was specially remade under the "Poseidons" and launched on April 23. It was reported that the nuclear submarine Belgorod, capable of carrying six unmanned vehicles on board, would undergo joint tests with the Poseidons for two years.
Details of the nuclear submarine project "Khabarovsk" were not disclosed.