The Indian Ministry of Defense announced on July 19 that a self-developed anti-tank Nag missile (Snake) is ready to go into mass production. This was made possible by the successful completion of the army's tests of this ATGM, which New Delhi attributes to the latest
arms
"third generation".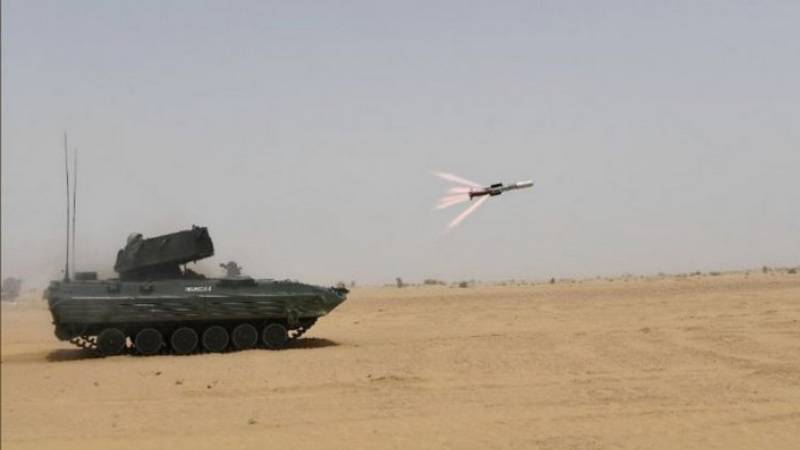 Completion of the summer tests will now pave the way for the production and supply of the missile system to the army.
- explained in the military department of the country.
Testing took place from 7 to 18 July at the test sites in Pokhran, Rajasthan. It consisted of six stages and took place "in extreme temperature conditions," the MO report said. The range and methods of destroying the target were confirmed (direct fire and attack from above). Earlier tests were held in the winter.
All ten missiles fired during the winter and summer testing successfully hit targets.
- notes the Ministry of Defense.
Allegedly, the NAG rocket, operating on the principle of "shot and forgot", is designed to defeat heavily armored enemy
tanks
in all weather conditions and at any time of the day. Its minimum range is 500 meters. The maximum firing range reaches 4 km, "even in the harsh summer conditions of the desert, which is unique in its class," the MO said.
The carrier is the NAG platform (NAMICA), which can receive up to 6 ATGM.
Earlier, India refused to acquire Israeli Spike ATGMs, relying on its own product.