There were photos of arrival in Russia from China
tanks
Type 96B on railway platforms.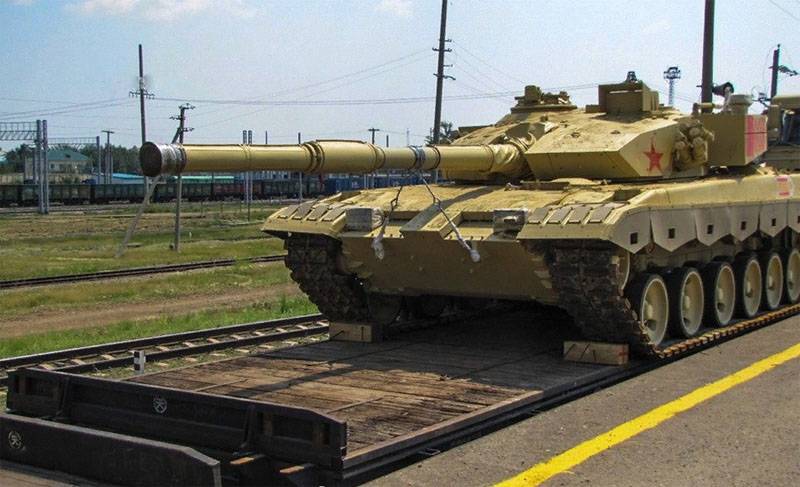 The crews of these tanks of the Chinese Armed Forces will take part in tank biathlon competitions, where the crews of T-72 tanks of the Russian Armed Forces consider their main rival. Also, Chinese military equipment will be used during joint maneuvers.
Earlier, Chinese media reported that Type 99 tanks could be delivered to Russia to participate in a tank biathlon, but this information is not confirmed.
According to some reports, the Chinese side previously proposed that the Russian conduct stages of tank biathlon with the participation of female crews. So far there is no evidence that Russia is ready to exhibit such crews at upcoming competitions.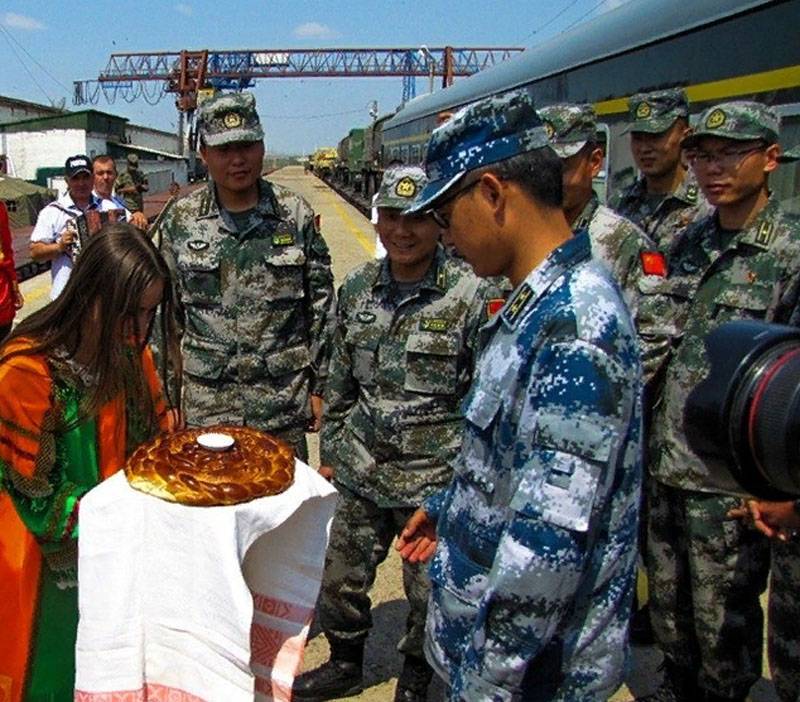 In Russia, the train with Chinese crews and military equipment (among which not only tanks) was greeted with bread and salt and tea with dryers.
According to some reports, the Chinese retrofitted their Type 96B with additional video cameras that would transmit a "picture" in real time both from firing at targets and with crew actions, including during night firing.
Earlier in the Chinese press there were claims to the Russian side in terms of refereeing. Chinese military bloggers accused Russian judges of "bias." Apparently, they are now preparing to challenge judicial decisions using video from cameras installed on their tanks.
For reference: Type 96B is an upgraded version of the main battle tank made in China. Engine power - 1000 HP, power reserve on the highway - up to 600 km with mounted tanks, main caliber - 125 mm (gun ZPT-98, which is an unlicensed copy of 2А46М, with automatic loader).
China is using tanks Type 96B tank biathlon in Russia is not the first time. The reasons why Type 99 was not delivered to Russia were not officially reported.