An unpleasant surprise for Krasnodar traffic police officers on the eve of the professional holiday was presented by military drivers. We are talking about the accident with the participation of military equipment, which occurred on the eve of the farmstead Malevannoy Korenovsky urban settlement.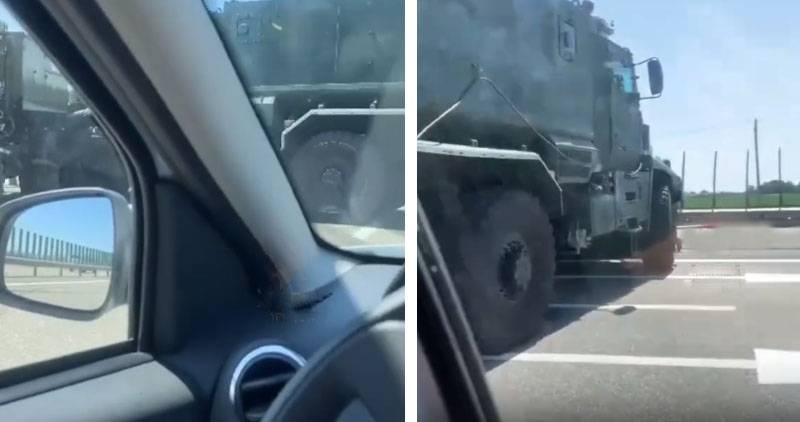 Due to a traffic accident, an extended traffic jam arose on an already loaded traffic artery - the M4 "Don" highway.
The driver posted footage from the DVR in the VKontakte group
"Typical Krasnodar"
2 July 12: 32.
On the frames you can see that the collision of the Typhoon-U armored vehicle with the army tractor occurred.
Accidents involving military equipment cannot be called an exceptional case on Russian roads. So, a few months ago an accident occurred in Primorye with the Pantsir ZRPK. As stated by the commission, which understood the causes of the road accident, the military machine "jumped" on a kind of springboard - artificial irregularities on the road, and then fell on one of the sides. The Ministry of Defense is going to sue the regional department of road construction.
But an accident involving two pieces of military equipment on the federal highway, as happened under Korenovskiy, is a case that is often difficult to attribute.