Canada officially authorized the sale
weapons
Ukraine. This was stated by Canadian Prime Minister Justin Trudeau after following negotiations with Ukrainian President Vladimir Zelensky in Toronto.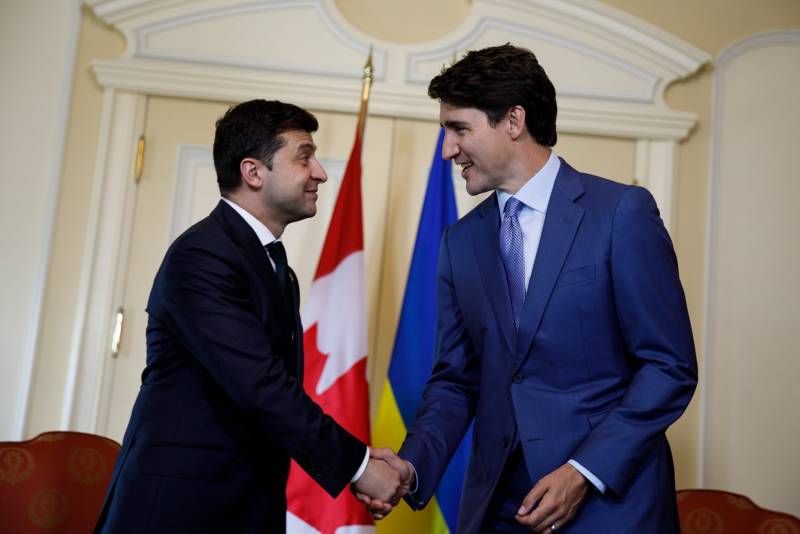 Speaking at the final press conference after a meeting with Zelensky, Trudeau said that the Canadian authorities officially included Ukraine on the list of countries that are allowed to sell weapons. This decision was made against the background of "problems that Kiev faces at present." Also, in addition to the sale of weapons, Ottawa will continue to provide assistance to the Ukrainian armed forces in the form of Canadian instructors for training Ukrainian servicemen.
We signed an agreement on the inclusion of Ukraine in the list of countries where arms sales are allowed. We realize how important support is for Ukraine in solving the problems it faces.
- Said Canadian Prime.
Answering journalists' questions, he recalled that Canada, as part of the operation of its armed forces, Unifier placed on the territory of Ukraine 200 military instructors who, from 2015, conduct training for the Ukrainian military at the Yavoriv training ground in the Lviv region. This mission has been extended to 2022, and it is possible that it will be extended further.
According to the Canadian Department of National Defense, at the end of 2018, Canadian instructors trained 10 thousands of Ukrainian military personnel in "combat tactics, logistics, and first aid."
Meanwhile, the US Congress is considering a bill aimed at a sharp increase in military aid to Ukraine and its inclusion in the list of NATO's main non-aligned allies. This document is adopted "to protect the independence of Ukraine, its sovereignty and territorial integrity."