Details pop up about who supplies
weapons
Libyan national army of Marshal Khalifa Haftar. Representatives of the troops loyal to the pro-Western Tripoli government, which has been besieged by Haftar's army for several months, showed reporters samples of captured weapons seized from the ALP.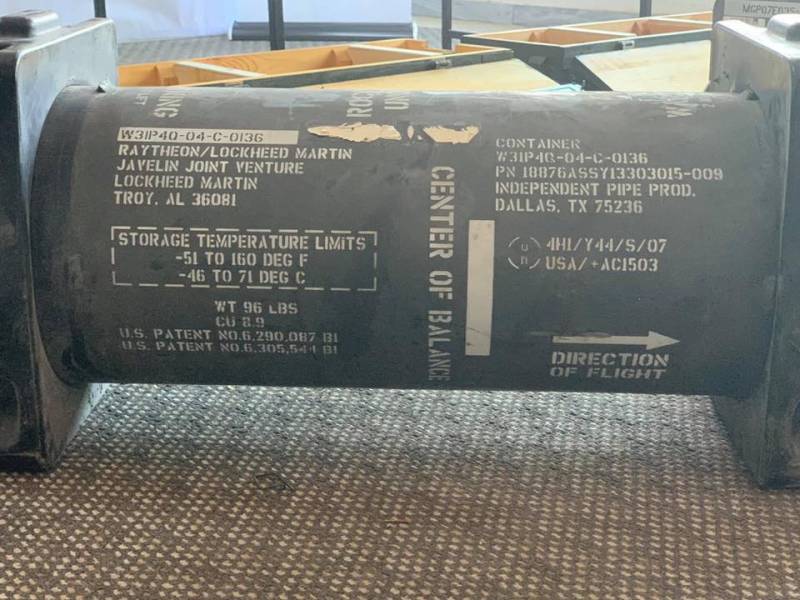 American ATGM FGM-148 Javelin attracted widespread attention. The famous "javelines" are portable anti-tank missile systems designed to destroy armored vehicles and low-flying targets like helicopters or unmanned aerial vehicles. They have been used in a number of modern conflicts. Now, it turns out, the active use of "javelina" was found in Libya.
The United States supplies "javelins" to its allies, in the list of which are Great Britain, Australia, France, as well as South Korea, Estonia, Georgia, and for some time Ukraine. Javelins are also delivered to the Middle East - to Jordan, Qatar, Bahrain, Oman and the United Arab Emirates. But of course, the USA could not supply the Javelins to the Libyan national army of Haftar.
However, the answer to the question of where the American ATGMs were from the Huftar people was found almost immediately. On the packaging marking the United Arab Emirates (UAE). Indeed, the UAE acquired "javelins" from Americans, although the exact number of ATGMs in the Emirates is unknown.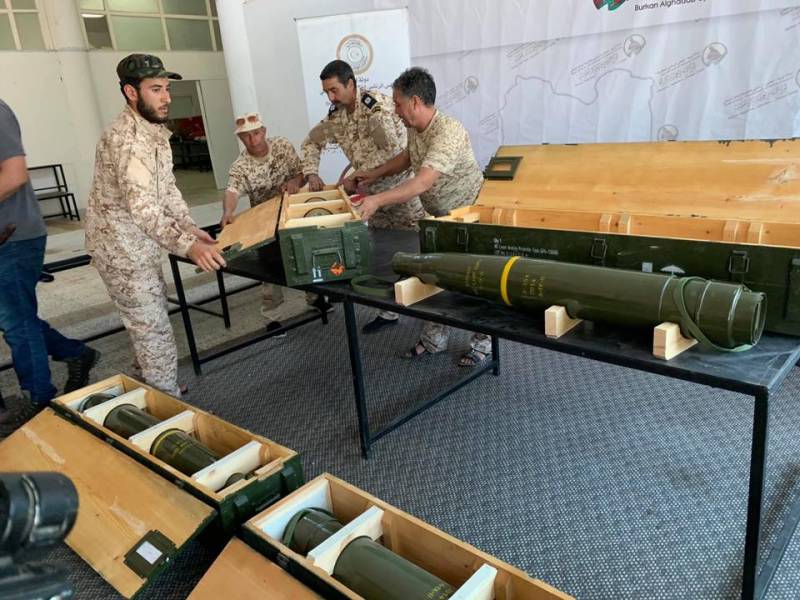 If the data that the UAE is supplying weapons to Marshal Haftar is confirmed, it will mean that the arms embargo of the UN Security Council has been violated.
In addition, the agreement of the purchasing country ATGM FGM-148 Javelin with the United States as the seller country prohibits the transfer or sale of weapons to third countries. Therefore, the UAE may have problems in relations with Washington.