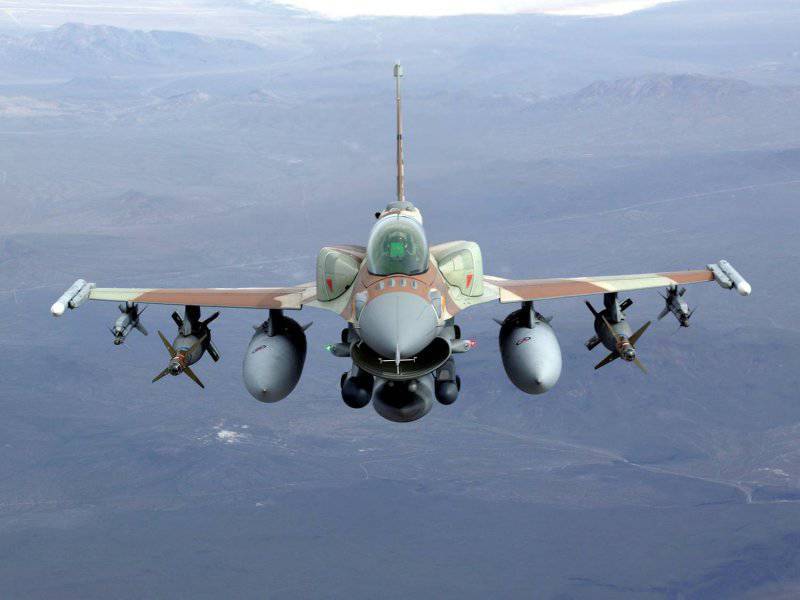 The US Air Force is ready to allocate nearly two billion dollars to upgrade the first 300 of the more than a thousand F-16 Fighting Falcon fighter jets to upgrade the on-board electronics. According to Lenta.ru with reference to Jane's, Raytheon and Northrop Grumman are claiming to be the supplier of the active phased-array antenna radar (AFAR).
Upgraded aircraft in the Air Force expect to get in 2018 year. Thus, the Pentagon hopes to simultaneously extend the service life of the aging F-16 and compensate for the shortage of new generation F-35 Lightning II fighters. F-35 shipments, in turn, should begin in the 2016-2018 year and be completed within 15 years.
The timing of a possible conclusion of a tender for the modernization of the F-16 is not specified. In addition to the radar with AFAR F-16, in the course of the modernization, new ALQ-213 central information displays and electronic warfare systems will be received.
Radars with AFAR allow aircraft to detect targets at a much greater distance than conventional radars. In addition, radars with AFAR operate in a wide range of frequencies and make the aircraft not so noticeable for enemy radar stations.
Currently, AF-FAR radars are equipped with F-15 Eagle and F-22 Raptor fighters of the US Air Force, as well as F / A-18E / F Super Hornet US Navy.
In May it became known about the beginning of a large-scale modernization of the US Navy F / A-18E / F Super Hornet fighter jets. In particular, the aircraft will receive a system of distributed aiming (Distributed Targeting System, DTS) and other sensors.