The appearance of the new attack helicopter Mi-28HM (an upgraded version of "Night Hunter") is eagerly awaited both in our country and abroad. This attack helicopter, equipped with everything necessary for work in the conditions of a modern war, became the main character of the next issue of Military Acceptance on Zvezda TV channel.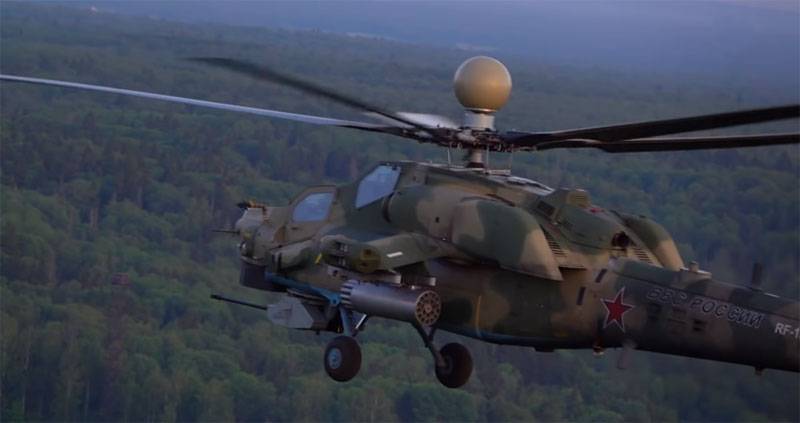 Recycled control systems, unique radar equipment, a multi-purpose missile of increased combat power - all this distinguishes the new "drummer" from the Mi-28N helicopter. The creators of the new modernized helicopter believe that the Mi-28NM is the most powerful and armed rotorcraft for the entire period of the existence of the Russian army
aviation
.
With the appearance on board of a unique promising missile, about which VO already reported, capable of working both on all models of armored vehicles and on ground fortifications, the helicopter crew can be at a significant distance from the enemy and conduct aimed fire at him. The risk for the crew is reduced to zero and at the same time it becomes possible to destroy all types of ground targets, which are defined for army aviation, outside the zone of operation of military air defense.
Flight of the Mi-28HM and its new features: