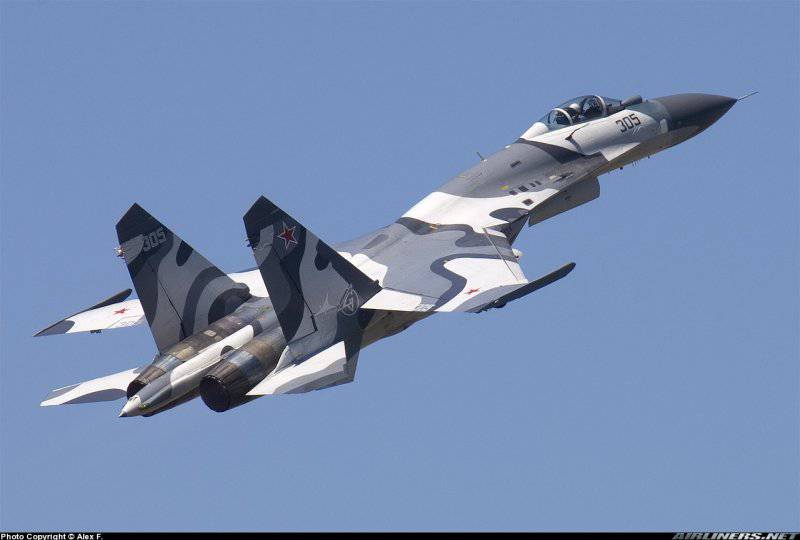 The pilot of the Su-27 fighter crashed near Petrozavodsk shed light on the circumstances of the disaster. Major General Kanamat Botashev said that the incident was caused by the sudden failure of all aircraft systems during its approach to the airfield of the settlement of Nizhny Besovets.
"All this happened during the ascent during the landing approach. There were no explosions, no pops. The car just went down. It's good that all this happened over the desert terrain, and not over the village, which is located nearby," explained his version the pilot, adding that he, along with Colonel Yevgeny Oleinik, who was sitting at the helm, made a decision to eject, since "it was not possible to get out of the peak".
Investigators who are studying the circumstances of the incident and have already interrogated Botashev and Oleinik are in no hurry to agree with the version of the pilots. "Now it's impossible to say for sure if there was a equipment failure - everything will become known only after all the necessary expert examinations have been carried out. A special commission of the Ministry of Defense is working at the place of emergency," the law enforcement agencies said.
The Su-27 fighter crashed in the Petrozavodsk district of Karelia yesterday morning. Both pilots were able to eject and get in touch with the search party.
Su-27, according to sources, fell just 100 m from a residential building and 30 m from the railway. However, there was no damage. Fighter black boxes have already been found. Deciphering their data will the Ministry of Defense. Upon the emergency, the military investigation department of the RF IC of the Petrozavodsk garrison appointed a pre-investigation check. All flights of aircraft of this type are suspended.
Upon the crash in the Military Investigation Department, a criminal case was initiated under the article "Violation of flight rules or preparations for them."