Patrick Shanahan, Acting US Secretary of Defense since December 2018, said on Tuesday that he was leaving the government because of a "painful and deeply personal family situation" a decade ago that he hoped to keep secret. In his place, the president plans to put Mark Esper, who previously held the post of minister of the army.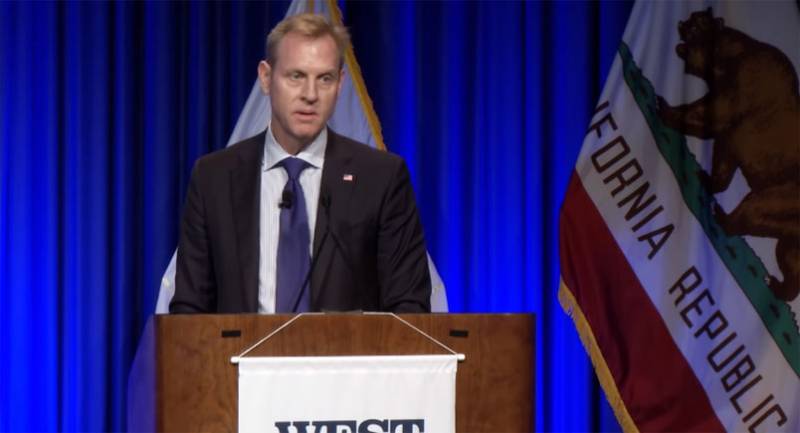 The Pentagon has become a cash cow
And about. Pentagon chiefs Patrick Shanahan did an excellent job. But he decided not to continue the approval process, as he wants to spend more time with his family.
- wrote on Twitter the head of the White House, Donald Trump.
It is hard not to feel sympathy for Patrick Shanahan [...] At the same time, no matter how difficult Shanahan is, the changes are probably for the better - for him, his family and country
- argues columnist for Bloomberg publication Eli Lake.
In her opinion, Shanakhan was "out of place" as a civilian leader of the world's largest army. He was not an effective advocate for the interests of his department in the labyrinths of the executive branch. He did not know how to make friends in Congress. And he did not know how to explain the policy of the president to the allies and the public.
He managed to quarrel with the lawmakers on the issue of supply
weapons
Ukraine, stating that this issue requires study. Then, in 2017, Senator John McCain was so angry that he threatened to run for the post of head of the Pentagon. He also led another senator, Lindsay Graham, one of the most resistant defenders of Trump in Congress, when he refused to elaborate on the president's plan for withdrawing troops from Syria.
The military budget became with him almost a "cash cow": according to Eli Lake, the White House disposed of the means invested in it at its discretion, for example, sent them to build a wall on the Mexican border. Shanahan could resist these frauds, but he did not.
Disaster risk
As Bloomberg columnist Jonathan Bernstein points out, with the resignation of Shanahan, the post of deputy minister of defense remains vacant, despite the fact that the candidate has not been nominated. Now, when and. the head of the Pentagon will be Minister of the Army Esper, you will need to replace him with someone. Without a leader, the Air Force Ministry is functioning, who resigned on May 31.
In total, there are still 10 important vacancies in the Pentagon, seven of them without nominees [...] This is a recipe for slow deterioration of normal work [...] and increase the risk of a catastrophe if crisis management is suddenly required
- indicates Bernstein.