In the days of the armed forces, the Bundeswehr opened its doors to citizens, which was a good opportunity to honor veterans in front of visitors. 15 June 2019 was awarded the first sign dedicated to them.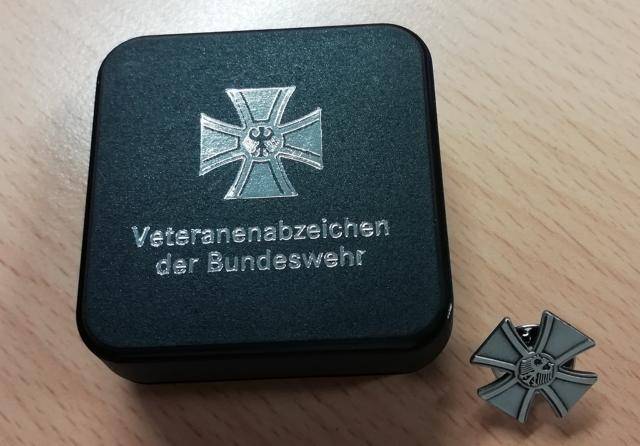 Veteran's Badge (Veteranenabzeichen)
In this case, the corresponding order on the establishment of this award was signed by the Federal Minister of Defense Ursula von der Lyayen 26 on November 2018. It is issued to soldiers committed to the cause and loyal to Germany.
As indicated, the veteran badge is awarded in addition to awards for special services, participation in foreign operations and military achievements. He should personify military partnership and faithful service to society.
The mark must not be placed on the uniform. He must represent veterans in public.
- said the Bundeswehr.
It is issued upon request to all persons who have served and honorably left it without losing the title. Those who are in the armed forces can also apply to the higher command. The Bundeswehr warned that due to the expected influx of requests it is possible that it will take time to process the application.
As you can imagine, the veteran badge will be the most massive military award in post-war Germany.