China continues to explore opportunities under the program to create a deck-based long-range detection aircraft.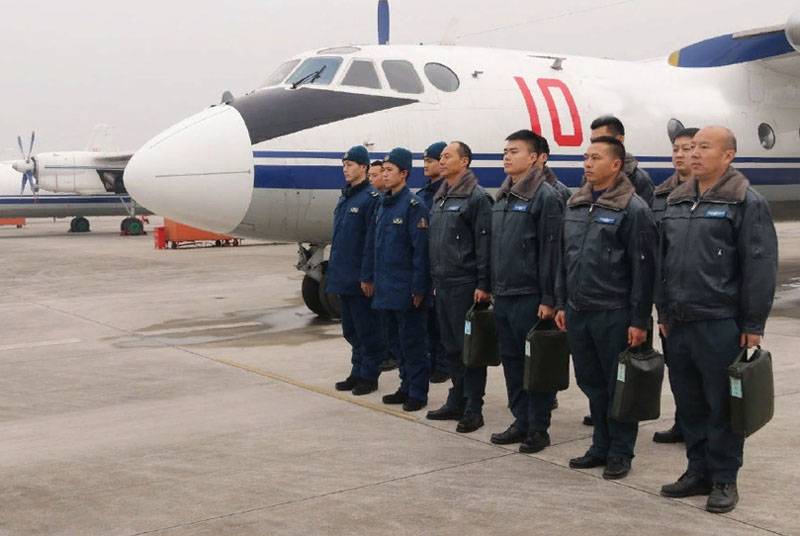 Command previously expressed interest in creating such an aircraft, which to one degree or another would be similar to the American Grumman E-2 Hawkeye.
The program also includes research on the creation of the deck tactical aircraft - the Chinese version of the American Grumman C-2 Greyhound.
Work has been done over the past few years using the Chinese Y-7 turboprop aircraft as a base model. This is a licensed copy of the Soviet An-24. The last Y-7 in the PRC was assembled in 2000 year. After that, the production was reoriented to the release of Xian MA60. In fact, this is an upgrade option for the same An-24.
At the exit, China is going to get at least two deck versions of such aircraft with a maximum take-off weight of 22 tons and two turboprop engines.
The main question that the PRC is trying to answer in this connection is: can such a plane become part of the aircraft wing of the Liaoning aircraft carrier? Chinese journalists of the SINA edition write that this problem is solved.
From the material:
Americans sell their F-35 to Japan and South Korea. This is a problem for the PLA Navy. But in China for many years, technologies for detecting aircraft with low visibility have been tested. In particular, on airplanes with the base model Y-7 (An-24 version), the locator with AFAR in the fairing is implemented. This can allow you to resist stealth fighters F-35 when performing missions over the sea.
At least in China they want to be able to detect using deck versions of these aircraft.
If the project of a long-range carrier-based long-range aircraft is implemented, then the planes that emerged from the An-24 project will be entered into a network-centric structure, which will also include deck fighters and aircraft carrier strike groups.