The United States can supply fifth-generation F-35 fighters to India if New Delhi refuses to purchase the Russian C-400 anti-aircraft missile system. Otherwise, Washington threatens to impose sanctions. This newspaper reports
The Economic Times
.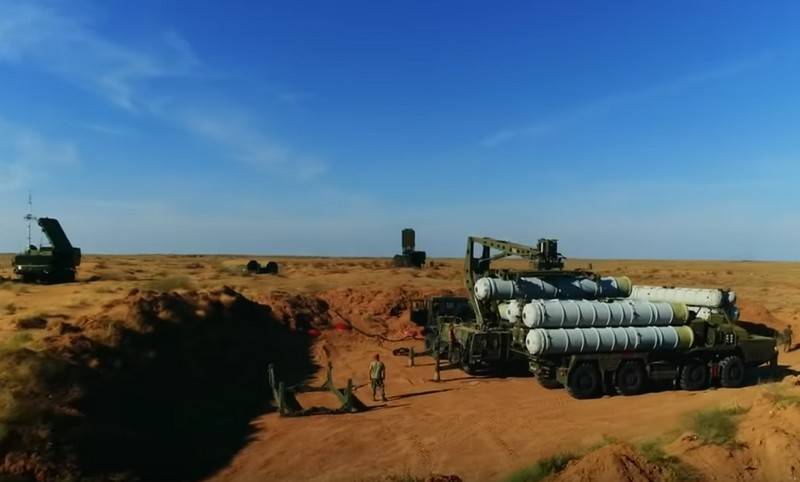 According to the newspaper, the United States significantly increased the pressure on India in connection with the signing of an agreement on the acquisition of the Russian ZRS X-NUMX. Washington stated that the purchase of Russian anti-aircraft complexes "will have a direct impact on any cooperation between the two countries in the field of high technologies."
Meanwhile, the Indian Ministry of Defense is preparing a tender for the supply of the country's Air Force 111 aircraft and 57 for the Indian Navy. Although India did not request the purchase of fifth-generation F-35 fighter jets from the United States, the United States may offer this aircraft for delivery to both the Air Force and the Indian Navy.
While there were no official requests from India, and the United States did not offer F-35 supplies, these aircraft are considered to be the only aerial platform that, if upgraded and equipped with the appropriate weapons, could hit the C-400 system, which was delivered to China
- writes the edition.
It is emphasized that even in the case of partial payment of the transaction on the acquisition of the Russian ZRS-400, Washington is ready to impose sanctions against New Delhi, provided for countries that buy
weapon
from Russia.
Although there was an impression that the USA would make an exception for India and would not apply the sanctions provided for by CAATSA, Washington's recent statements do not support this.
- the newspaper notes.
At the same time, the United States, in order to prevent India from receiving C-400 SAM systems, offered it to acquire the US NASAMS II air defense system for air and missile defense in the Delhi metropolitan region. Also, the US is negotiating with India on the supply of THAAD and Patriot [PAC-3].
Recall that India ordered in Russia five regimental sets of C-400 "Triumph" missiles in excess of 5 billion dollars.